Trail running, a sport cherished for its simplicity and purity, beckons enthusiasts to don their shorts, lace up their shoes, hydrate, and immerse themselves in the natural world. Yet, as the outdoor lifestyle gains traction, a burgeoning market of accompanying gear threatens to overshadow this cherished simplicity. Among the array of equipment, one addition stands out as an invaluable asset for mountain runners: running-specific trekking poles.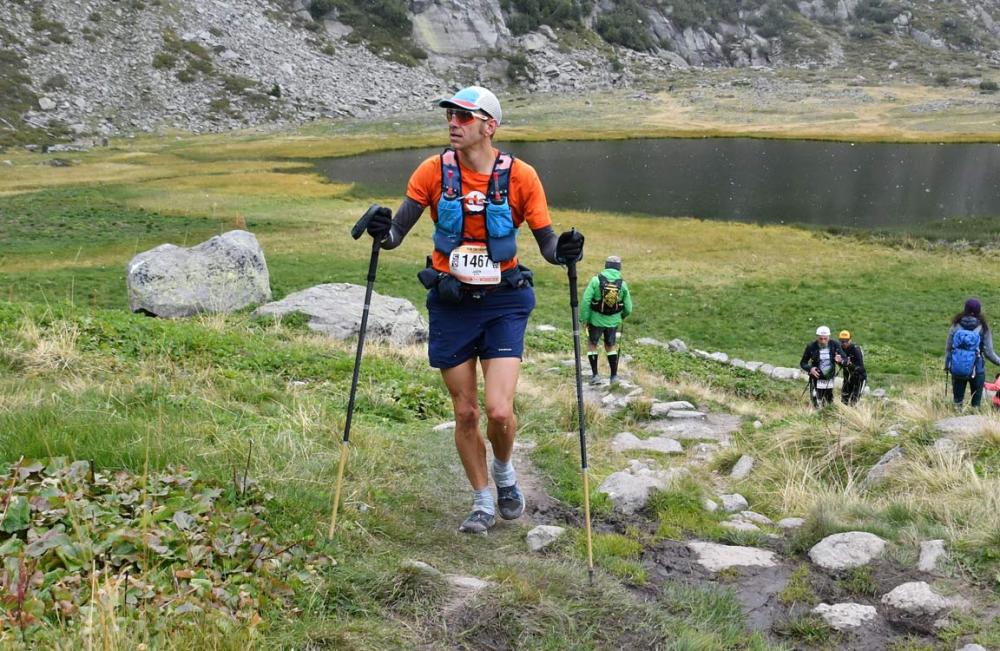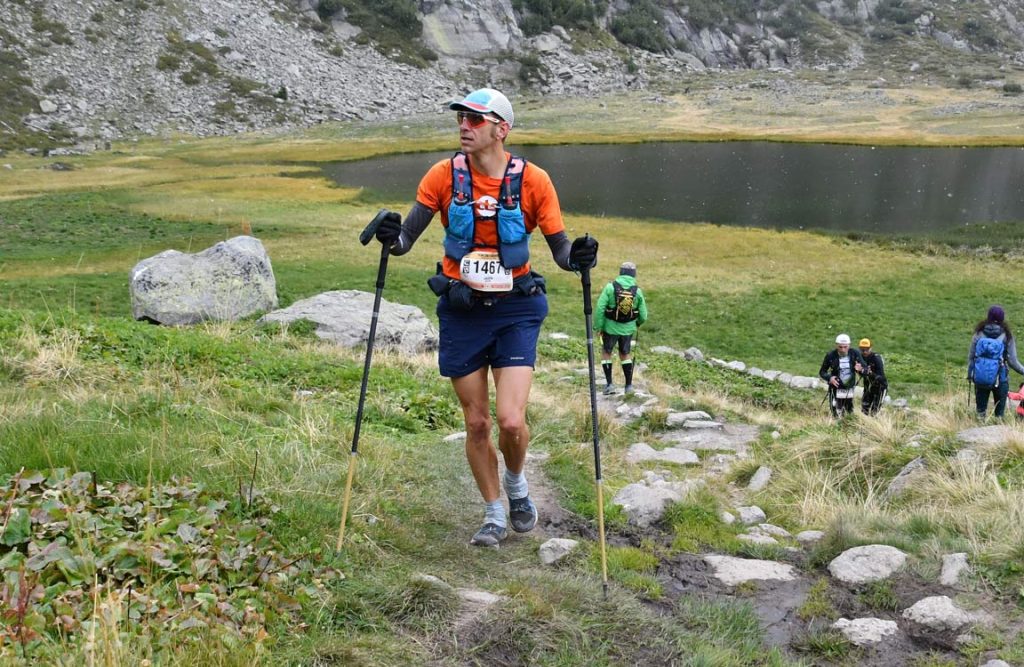 While these poles have long been a fixture in the European ultrarunning scene, they have recently found favor among American runners participating in global events. These poles offer a dual advantage: they provide propulsion during both running and steep ascents while also mitigating the impact on a runner's body during descents, acting as a stabilizing tool.
However, wielding running poles necessitates prudence and expertise, as their misuse can lead to perilous situations. Ultrarunner Gabe Joyes' unfortunate incident, where he impaled himself on a pole during a remote Wyoming trail run, serves as a stark reminder of their potential hazards. Hence, it is imperative to handle these tools with responsibility and acknowledge their risks.
However, do not be disheartened by these cautionary tales. Running poles, when employed correctly, can significantly elevate your trail running performance. Like any skill, mastering them demands dedicated practice. Experiment with various techniques tailored to the terrain's nuances to discover the approach that harmonizes best with your style.
View this post on Instagram
Joyes, an accomplished racer, underscores that running with poles will not magically catapult you to greater speeds. Instead, they should be regarded as tools that amplify your performance through effort and practice. Adapt your pole technique based on the landscape, as advised by seasoned runners such as Gavin Mackenzie and Mirna Valerio.
Mackenzie recommends using poles for both steady running and brisk hiking on moderate inclines, emphasizing secure pole placement. On steeper terrain, he opts for an alternative technique that involves planting both poles together, facilitating a consistent cadence. Valerio, on the other hand, finds poles invaluable on downhill sections, where they alleviate stress on her joints.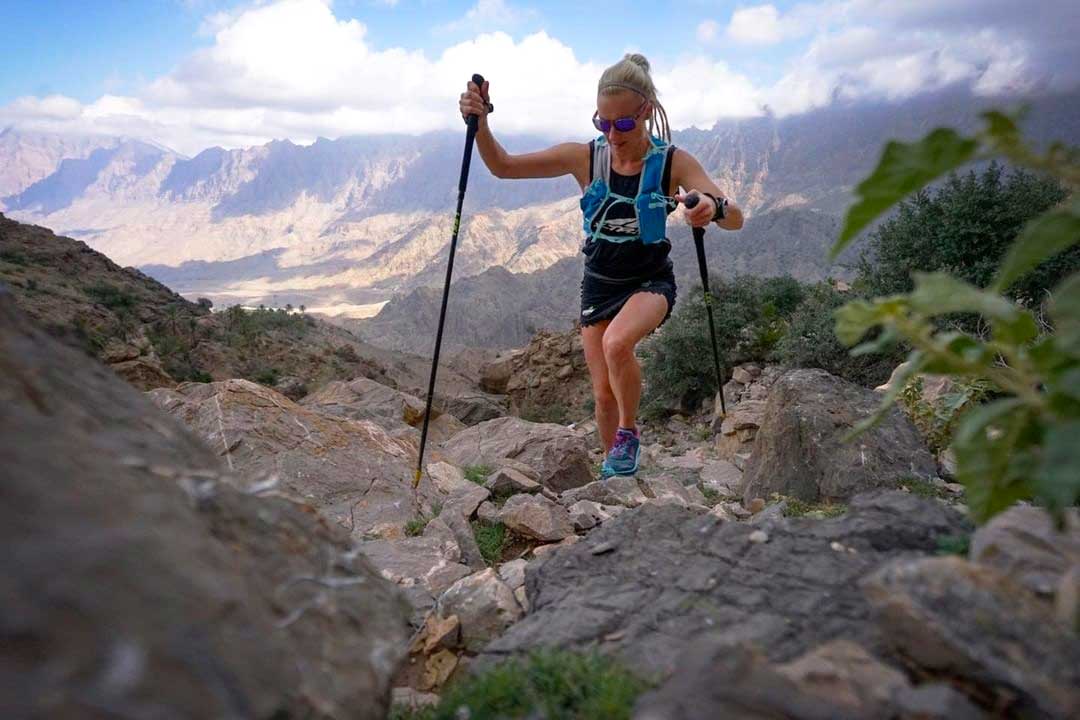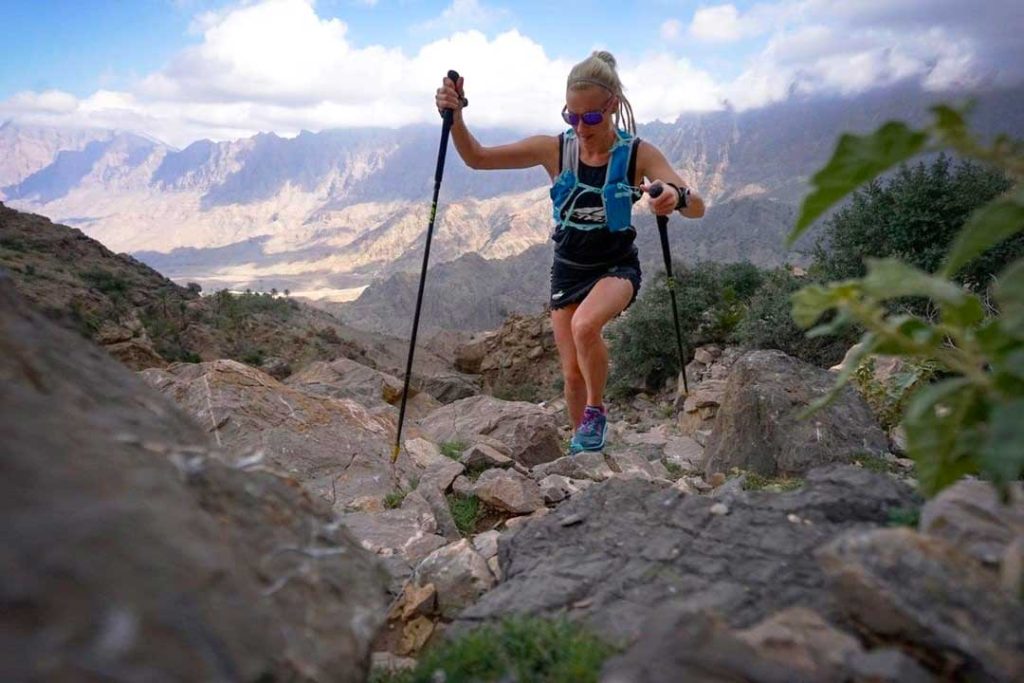 The fundamental takeaway is that there exists no universal approach to incorporating poles into trail running. Every runner should invest time in discovering the techniques that align best with their physique.
As you incorporate poles into your running regimen, remain steadfast in your commitment to simplicity. Poles serve as aides, not as complicating factors. Envision them as extensions of your limbs, keeping them close to your body. Proper pole sizing is essential to avoid tripping hazards. Opt for shorter poles that align with your arms at an angle less than 90 degrees, as they offer greater maneuverability around obstacles.
While experimenting with poles, always bear in mind that they are intended to alleviate the strenuous aspects of trail running. They will not miraculously transform your experience, but with dedication and practice, they can evolve into invaluable companions on your trail journeys.
Joyes' unfortunate incident underscores the importance of responsible pole handling. Investing a few extra moments to securely stow them between uses can prevent accidents and ensure a safer and more gratifying run.
For those contemplating the inclusion of running poles in their gear repertoire, seek options constructed from lightweight materials such as aluminum or carbon. Ensure they can be compactly stored when not in use by collapsing or folding them into three segments. Reputable brands like Black Diamond, TSL Outdoor, and Leki offer a range of choices to accommodate your preferences and budget.
In summary, running-specific trekking poles can elevate the trail running experience, provided they are employed with care and respect. When wielded correctly, they can augment your performance and add ease to challenging runs. So, fasten your shoes, grab your poles, and venture onto the trails with newfound confidence and proficiency.