For over eight decades, the NCAA Cross Country Championships have witnessed legendary races, but the 2022 showdown between Northern Arizona and Oklahoma State stands out as an epic clash. It culminated in an unprecedented tie with both teams locked at 83 points. The thrilling contest concluded controversially, granting Northern Arizona its third consecutive national title, an accomplishment made even more impressive as it unfolded on Oklahoma State's home course. A testament to the pinnacle of cross-country competition.
Reflecting on the adrenaline-filled event a year later, OK State coach Dave Smith humorously remarks, "I might pretend to be upset about it, but truthfully, that was a fantastic event. It was a thrilling moment for the sport to witness a race that close."
The 2023 NCAA meet, set to unfold at the University of Virginia's Panorama Farms this Saturday, is poised to deliver another riveting chapter in collegiate cross country. While surpassing last year's spectacle might seem a lofty expectation, the stage is primed for an intense rematch.
View this post on Instagram
Six years ago, after Northern Arizona secured its second straight national title in Louisville, speculations arose about the Lumberjacks' potential dynasty. The ingredients were evident: a conducive training environment in Flagstaff, sitting at an elevation of 6,909 feet and guided by the astute coach Mike Smith. As victories piled up, so did the recruits and high-impact transfers, solidifying Northern Arizona's dominance. They've claimed six of the last seven NCAA championships, surpassing the combined victories of prestigious programs like Colorado or Wisconsin.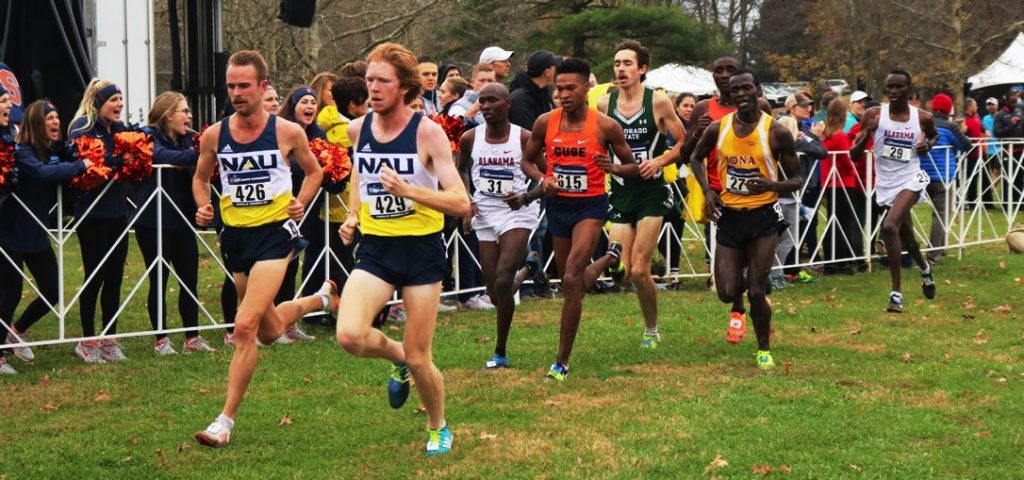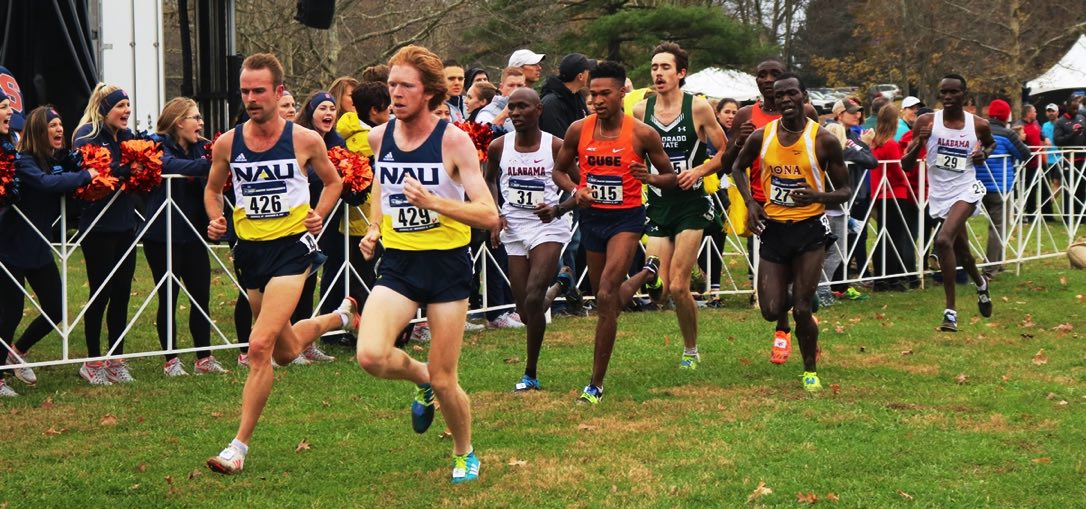 The 2023 season heralds another promising campaign for NAU. With their top four men from the previous championship squad returning, including Nico Young and Drew Bosley who clinched 2nd and 3rd positions respectively, NAU fields a formidable lineup. Their roster has been further fortified with Aaron Las Heras, a Wake Forest transfer who secured 26th place last year, replacing George Kusche from Nebraska, who finished 39th.
Contrary to expectations of a setback after last year's nail-biting finish, Oklahoma State has reloaded under coach Dave Smith's meticulous planning. The addition of two impactful Kenyans, Denis Kipngetich and Brian Musau, in their debut season in the U.S., alongside Israel's Adisu Guadie, who clinched 5th place at the Midwest Regional, reinforces OK State's competitive edge. Coupled with the proven prowess of Alex Maier and Fouad Messaoudi, the Cowboys appear stronger than their previous campaign.
The impending clash in Virginia promises an enthralling encounter, although the unpredictable nature of the NCAA meet often defies expectations. Last year's favorites, Stanford, faltered on the day, finishing 4th after an unexpected turn.
Coach Smith notes, "It's a yearly occurrence – unexpected teams rise, whether it's Wisconsin, Arkansas, Stanford, UNC, or any dark horse. Rarely does it narrow down to the two expected contenders."
In light of this, a preview of this year's meet sheds light on NAU, OK State, and potential dark horse teams.
NAU's Unwavering Momentum in 2023
While labeling NAU's victory last year as an upset might be a stretch, doubts lingered over the Lumberjacks' form leading into the 2022 NCAA meet. Despite their usual dominance in the regular season, NAU secured a mere 3rd position in their pivotal meets – the Cowboy Jamboree and Nuttycombe Invitational.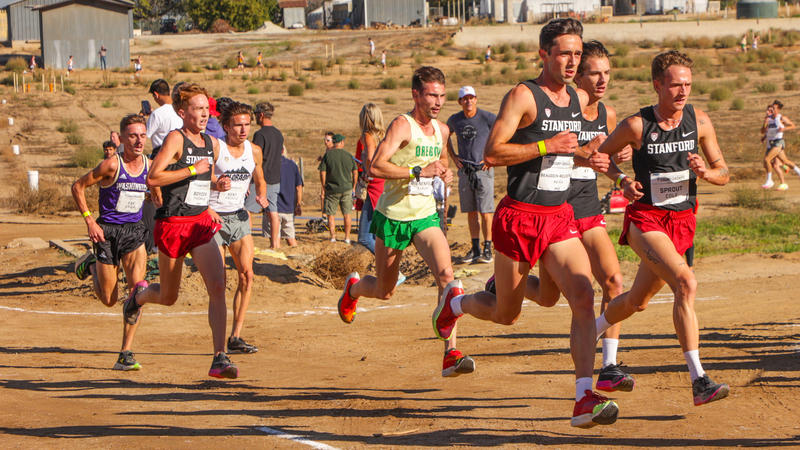 Coach Mike Smith candidly acknowledged, "I misjudged their readiness mid-season. Training errors were on me."
However, 2023 paints a different picture. Dominating the Virginia Invitational in September, even without key runners like Young, Las Heras, and All-American Brodey Hasty, NAU showcased their strength. At the Nuttycombe Invitational, a full-strength NAU emerged as a dominant force, amassing 76 points, a substantial 86 points ahead of the runner-up, BYU, currently ranked #3 nationally.
Previously, NAU's concern lay with their #5 runner. But the Lumberjacks present a more robust front this year, boasting three almost certain scorers – Young, Bosley, Las Heras – and six others capable of securing positions #3 through #7. Here's an insight into their potential lineup:
Santiago Prosser (7:59/13:46 pbs): 19th at NCAA XC '22, 29th at '23 Nuttycombe.
Brodey Hasty (7:49/13:42): A consistent performer at NCAAs with a steady improvement from 46th to 25th.
Theo Quax (7:49/13:29): Marking his best XC season, showcasing impressive performances at key meets.
Kang Nyoak (8:00/13:42): Despite a modest 70th at Nuttycombe, he exhibited a breakthrough at the Mountain Regional.
Corey Gorgas (13:49): Though placed 33rd at Nuttycombe, NAU's depth relegated him from scoring.
Colin Sahlman (3:38/13:42): The top recruit in 2022, a luxury on NAU's stacked team, likely sidelined for the NCAAs.
Experience stands out as NAU's forte. Their top five, Young, Bosley, Las Heras, Prosser, and Hasty, together hold 10 All-American honors across 15 NCAA appearances. Amidst this battle-tested group, Young in his fourth college year remains one of the younger members. Anchored by veterans like Las Heras, Hasty, and Quax, the Lumberjacks' consistency in peaking for the NCAA meet remains a compelling narrative, shaping them as favorites for the upcoming weekend.
Oklahoma State's Trial Away From Home
The allure of the Oklahoma State team is undeniable. Securing a top-10 finisher, and often two, is pivotal for NCAA success, and OK State boasts four contenders capable of clinching those positions. They pose a formidable challenge to NAU at the forefront.
Similar to their counterparts in Flagstaff, coach Dave Smith has a pool of options to finalize the team's composition. The pivotal quest lies in finding a fifth member capable of securing positions within the 30s or 40s. The contenders for this slot include:
Victor Shitsama (13:53/28:51 pbs): Though experienced in NCAA appearances, inconsistency plagues his recent performances.
Adisu Guadie (28:17): Coming in from the Israel Defense Forces, Guadie displayed an upsurge at the Midwest Regional.
Will Muirhead (7:52/13:55): Mixed results, notably a strong showing at Big 12s but faltering at regionals.
Jonas Price (8:11/8:46 steeple): Secured a mid-range finish at Big 12s but remains a viable option.
Ryan Schoppe (3:37/13:37): His potential inclusion, though fit and healthy, remains undecided.
On paper, NAU and OK State stand neck-and-neck. Both teams boast star-studded lineups with the depth to surprise. Yet, the experience could tip the balance.