Running the streets of North Korea
By Matt Fox – Flight Centre Active Travel
Photo credits: Heidi Makinen, Simon Carriss, Linda Lofbacka, Kok Chuan Tan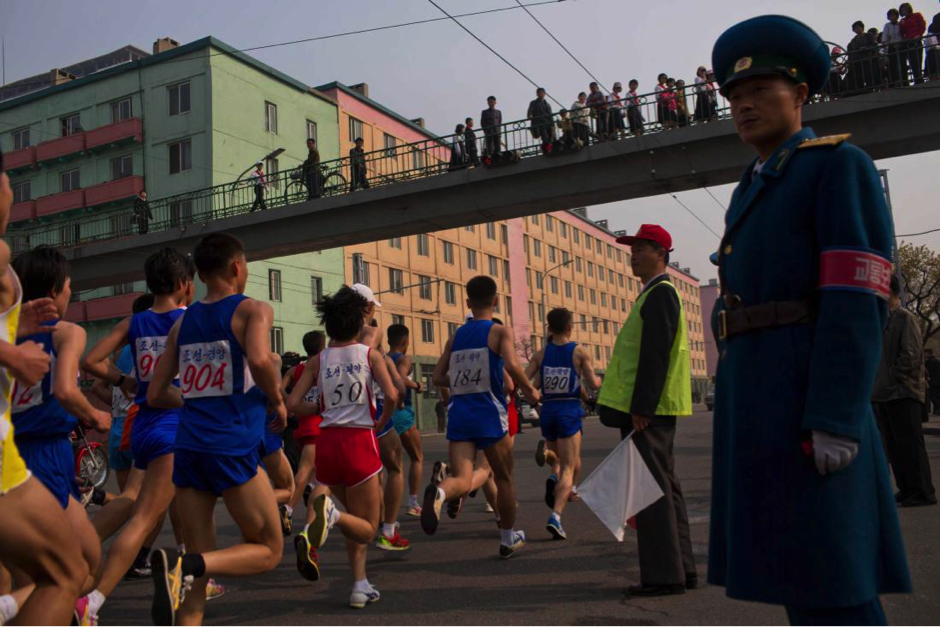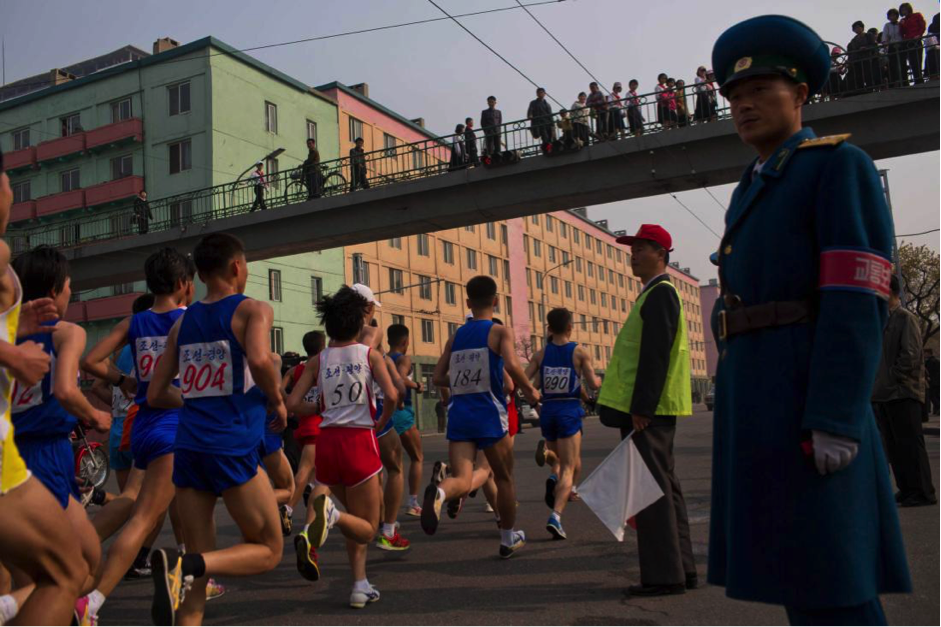 I'd been fascinated in North Korea and its behaviour for a long time and had been searching for a good reason to visit. It's not simple to visit North Korea, as you can imagine.
Invitations and visa's are a complicated process but I finally found a motivation in the Pyongyang Marathon to sort my way through this maze.
After starting Flight Centre Active Travel in Singapore in July 2015, it quickly became apparent to me that the unique, different and extreme running experiences were popular in Singapore. But would the Pyongyang Marathon in North Korea be too extreme? Would anyone else sign up with me?
There was only one way to find out.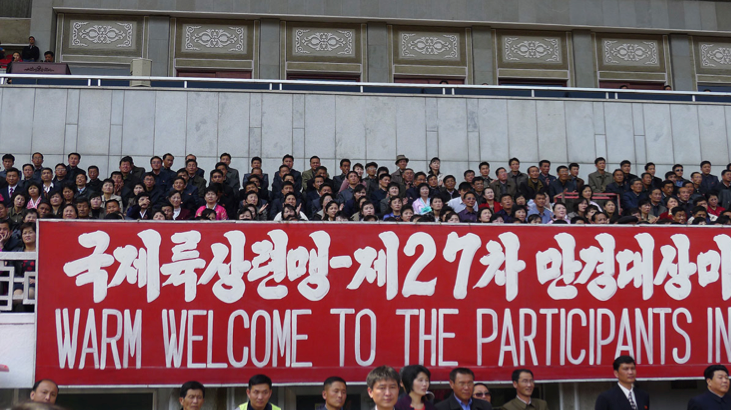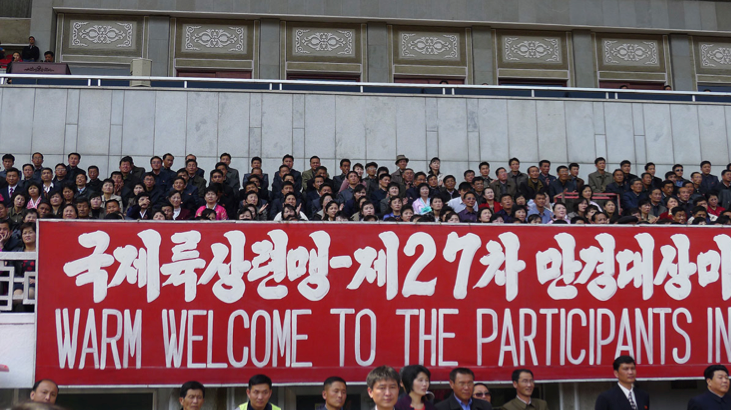 In October 2015, after stumbling across the Pyongyang Marathon 2015 after video, I quickly pieced a package together involving a 5 day tour of the highlights of North Korea, inclusive of the marathon itself.
I didn't know what to expect when publishing it on our website and setting up a standard facebook promotion, in late October.
Almost immediately, our clickthroughs and views rose on the website rose. The cost of the tour was a hurdle to many, but none the less, a brave group of adventure runners signed up and joining me in travelling to North Korea for 5 days to run the streets of Pyongyang.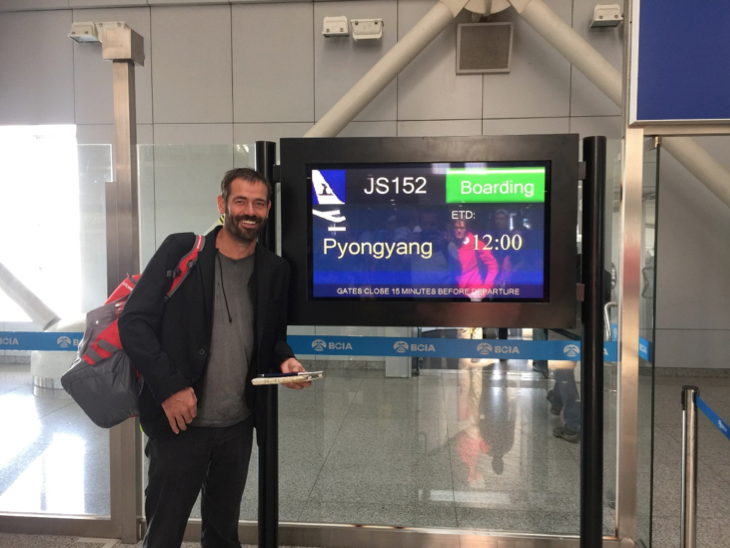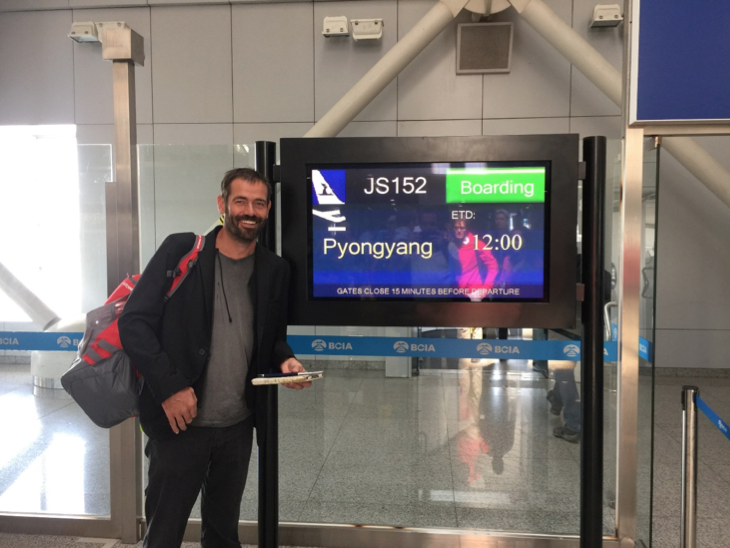 The tour started at Beijing airport at mid day on a Friday, where we boarded an Air Koryo flight. Interestingly, only 2 airlines fly into North Korea out of just 2 departure cities.
On arrival, our baggage was thoroughly searched. Most airports scan random bags, but not up in North Korea. Every mobile phone and laptop was searched at length for inappropriate images or other material.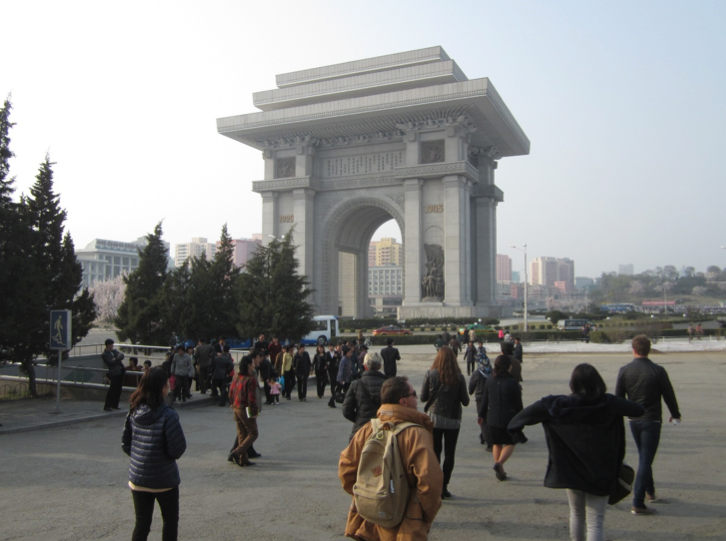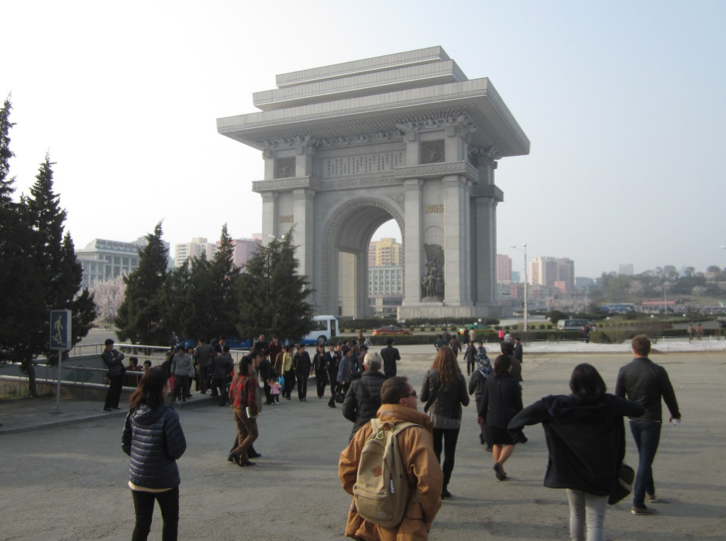 The first afternoon and second day were fantastic… we visited the highlights of Pyongyang including the massive Juche Tower, Kim l Sung Square (famed for its parades), giant bronze statues of North Korea's leaders and much more.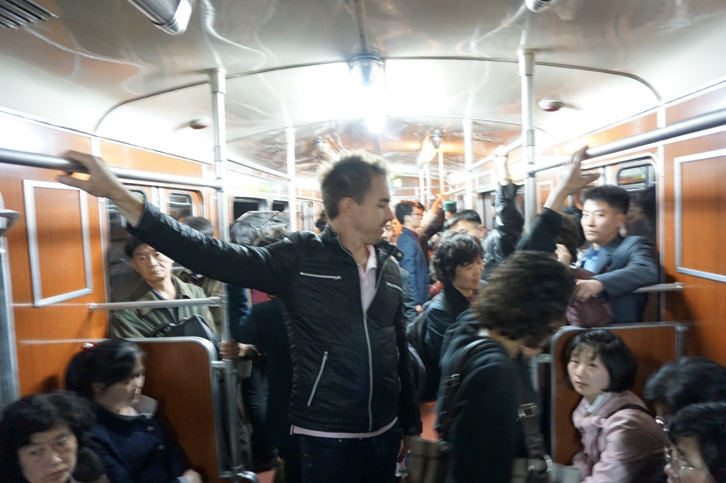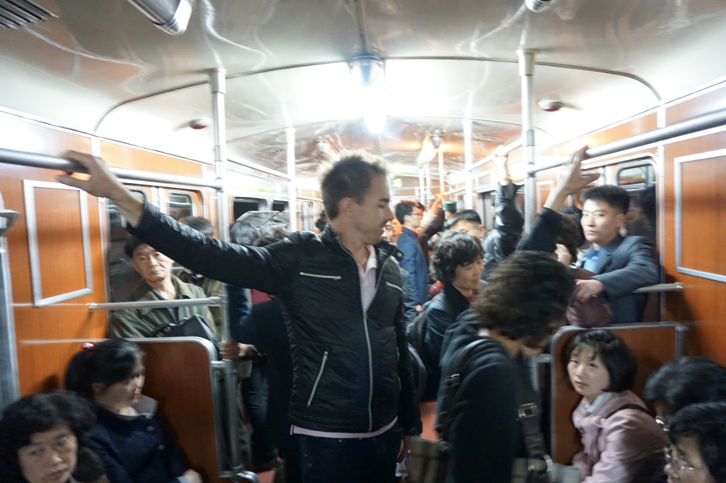 The highlight for most was riding the metro with the North Koreans. The metro stations were probably the cleanest, most design focused metro stations any of us had ever seen. The locals seemed to enjoy our company, despite of course not being able to communicate verbally.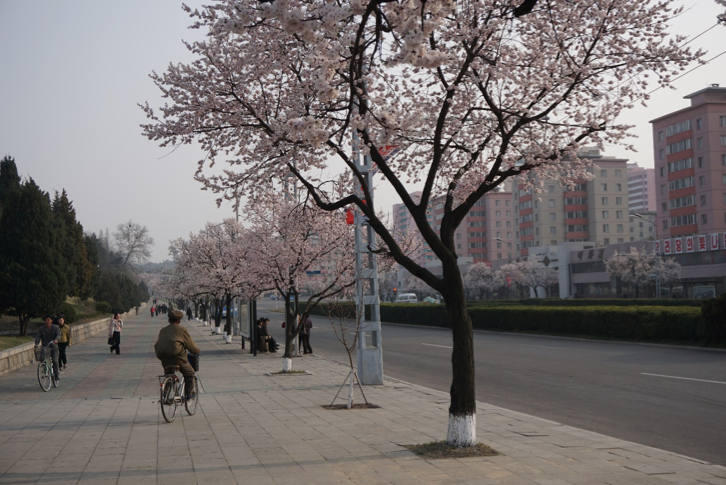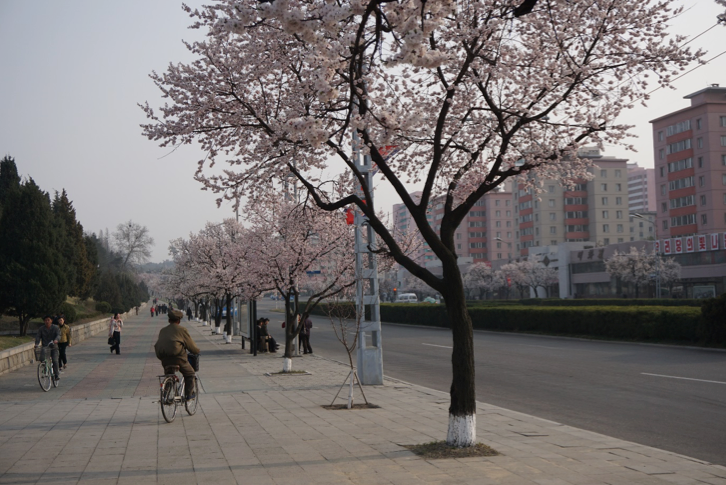 Sunday was race day.. the day everyone truly signed up for and it didn't disappoint. Arriving at the stadium by bus (about a 15min drive from our hotel), we were greeted by a stadium full of 50,000+ North Koreans going berserk. Unlike any running event I'd ever seen, there was an opening ceremony, in which all 2000 runners walked a lap of the track in front of the screaming fans. It was surreal to say the least.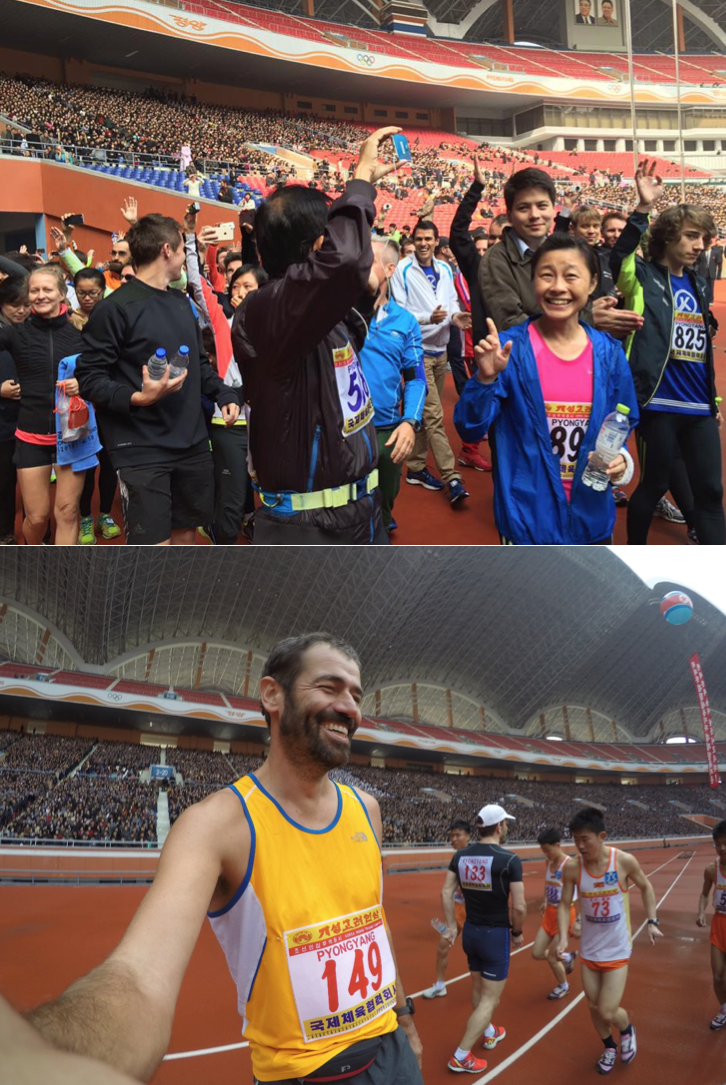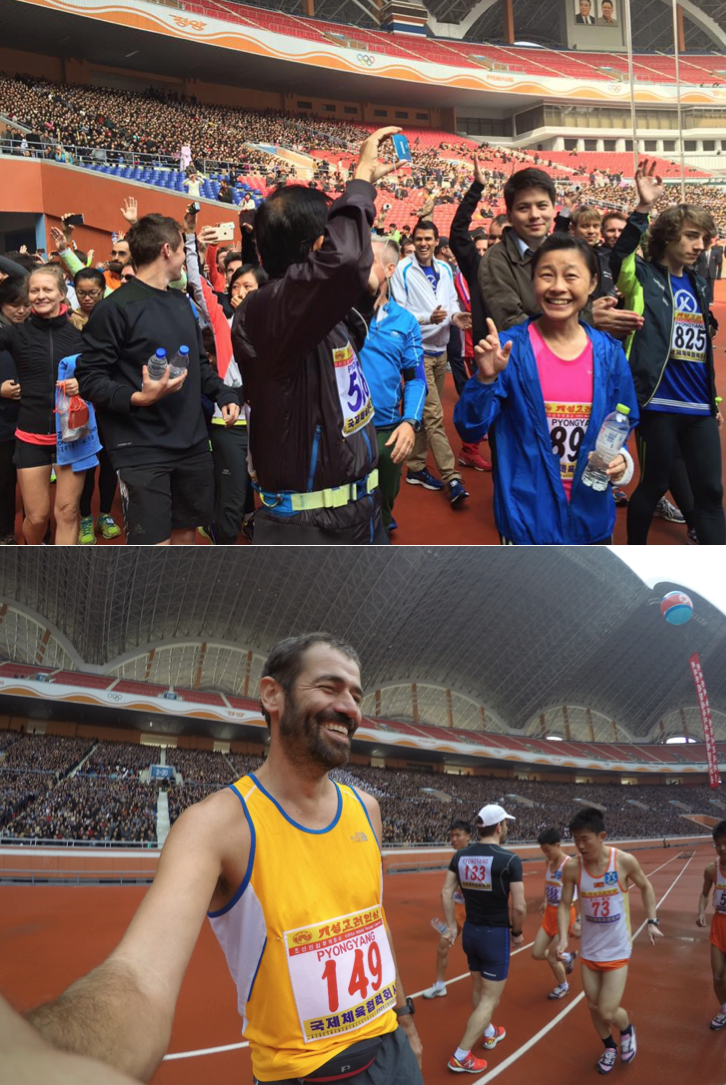 The race flagged off some 30mins later, starting from the stadium and heading out to the streets of Pyongyang on 10.5km laps. The 10km event finished about 500m from the stadium and the half marathon was a 2 lap course, finishing just outside the stadium. The marathon was a 4 lap course, finishing inside the stadium in front of the fans, which was amazing for us to even watch, as half marathon participants.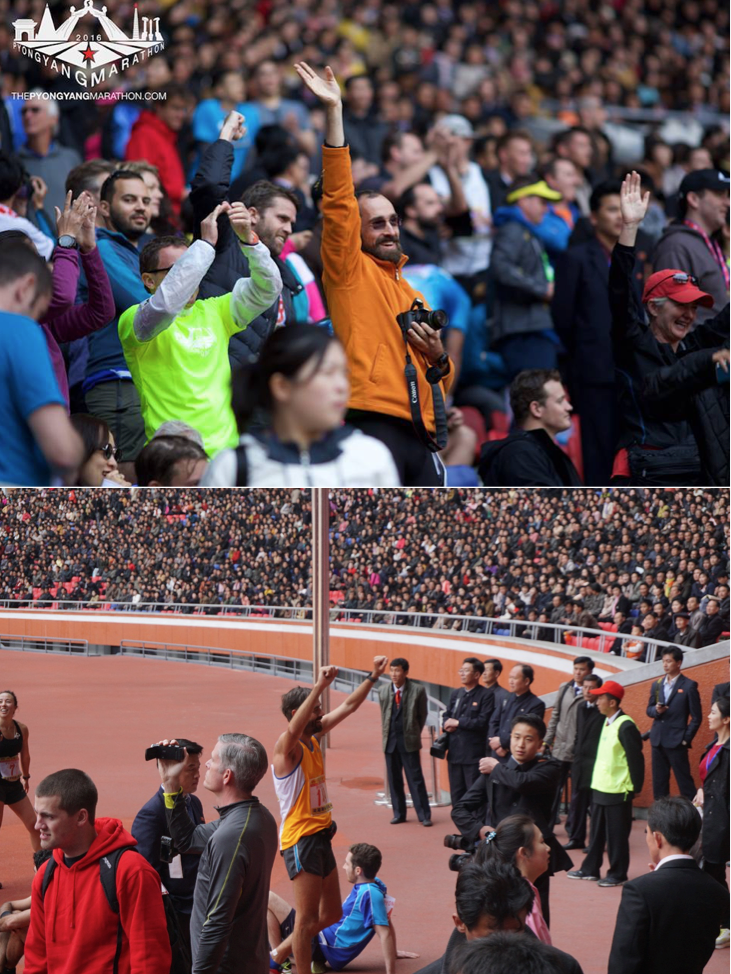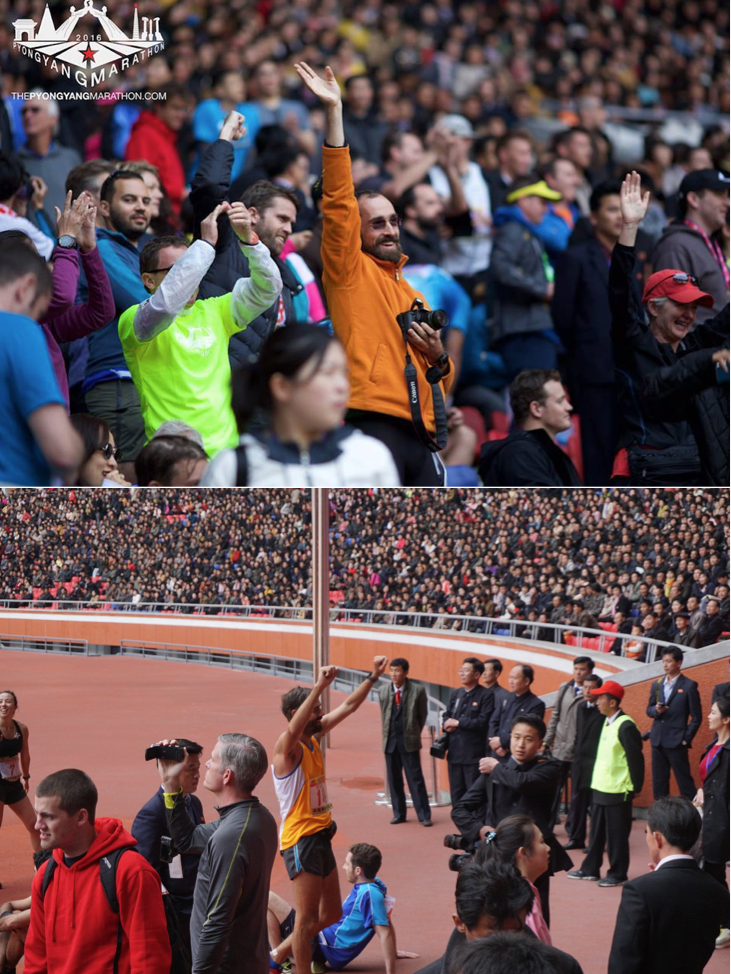 What was most fascinating was how many incredibly strong young North Korean runners there were. I was almost laughing to myself at the 1km mark, seeing so many high school kids running in front and around me, thinking "these little kids have no idea.. they'll all fade off soon." How wrong I was.
At least 35 kids finished the 10km in under 37 minutes and the same amount of kids finished the half marathon in under 1 hour 20mins. When I was in high school, the thought of even finishing 10km was absurd! We were impressed.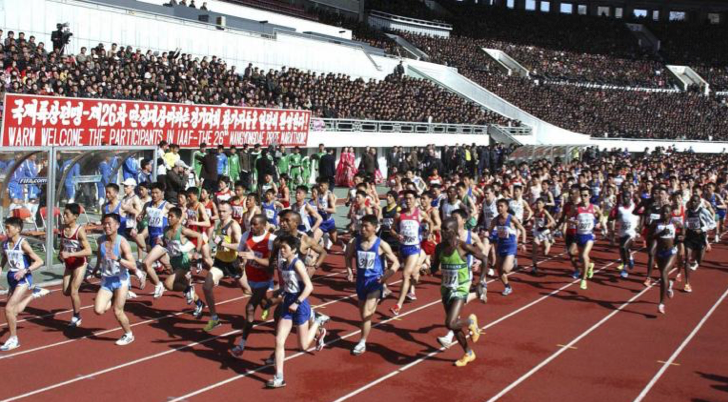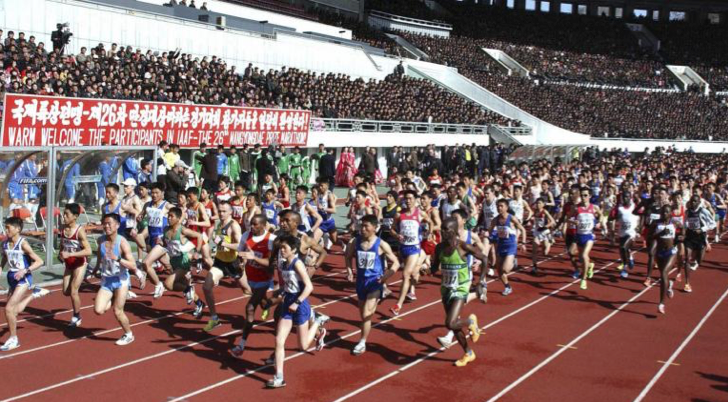 Watching our 2 marathon finishers from our group was amazing. The cut off time for the full marathon was 4 hours, so a great achievement for Brad James and Simon Carriss, both finishing in time. Our tour guide made us laugh the day before when she said "If you do not reach the stadium in under 4 hours, it is not necessary to finish!" Gees, imagine that. 40km and being told it's not necessary to run the last 200m.
Race day was followed by a day out to the border to Visit the DMZ – where North and South Korea continue their 70 year starting contest. We learnt the tragic history of the division of the country and how it continues to this day.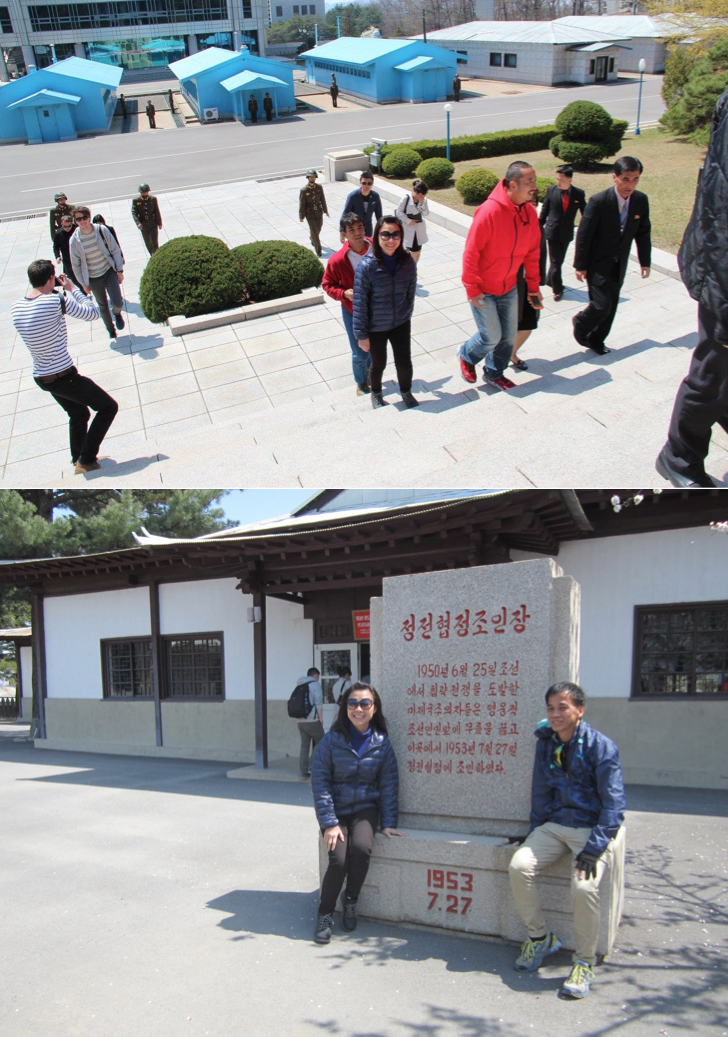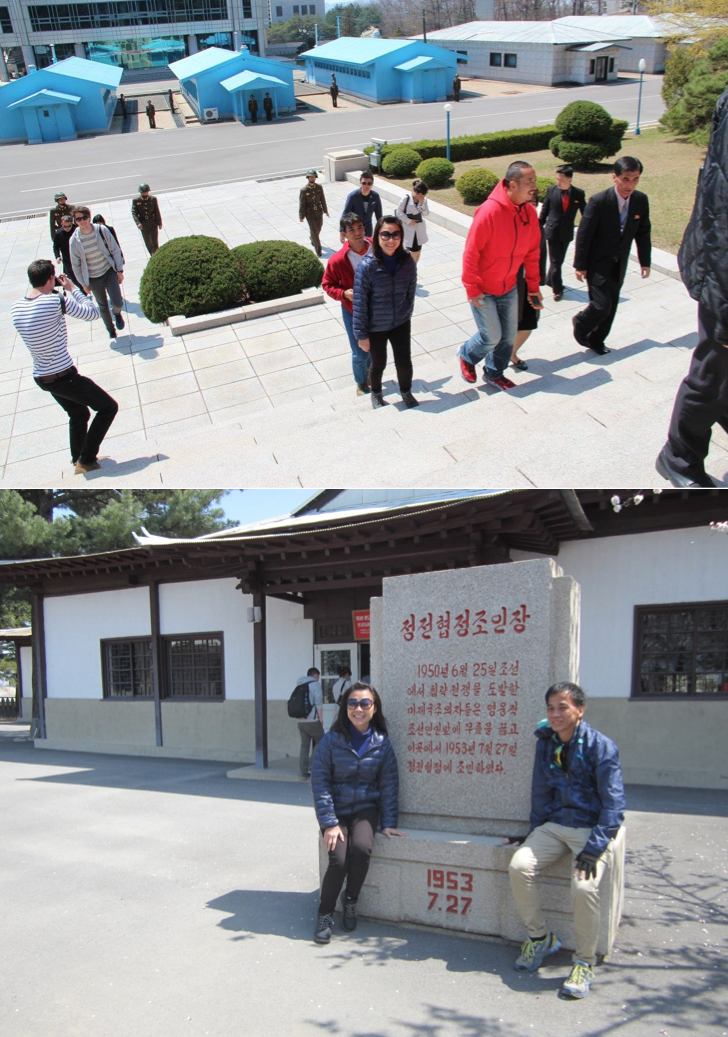 The trip was a life highlight for everyone who came. The thing that surprised me the most was how clean and modern most of the city was and how friendly the people were. The tour guide and other locals we spoke to were all very helpful and friendly and were quite open to telling their story.
Other things I enjoyed most was being entirely switched off from the outside world… no phones, no internet, no reception. After 3 or 4 days of this, you gain a sense of peacefulness and start to wonder how you could apply habits and routines to life back home to avoid that feeling of constant wired-ness many people feel.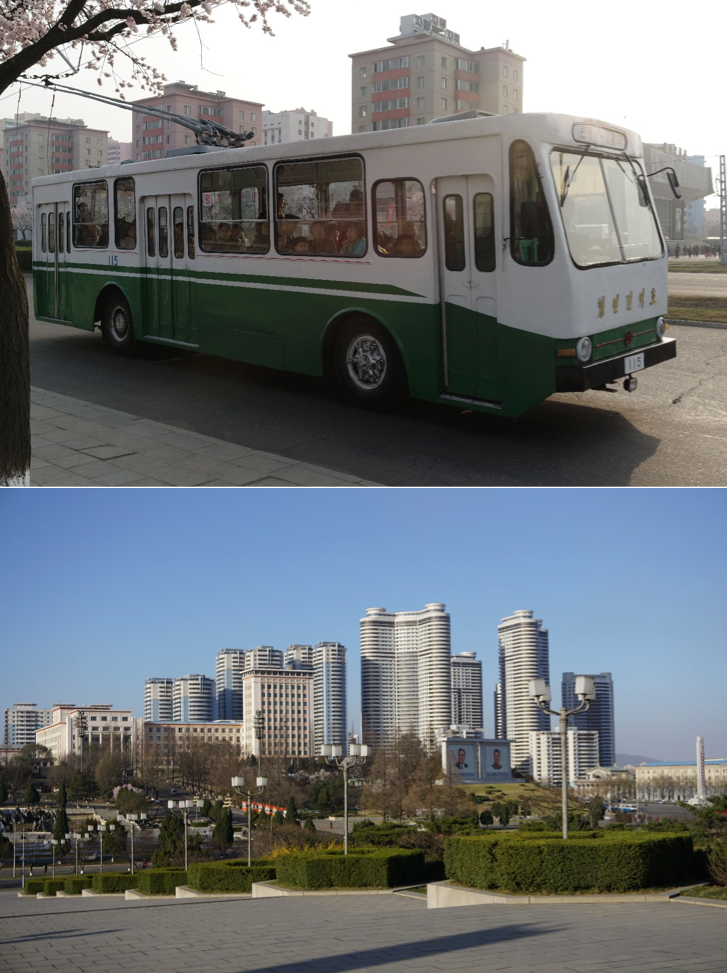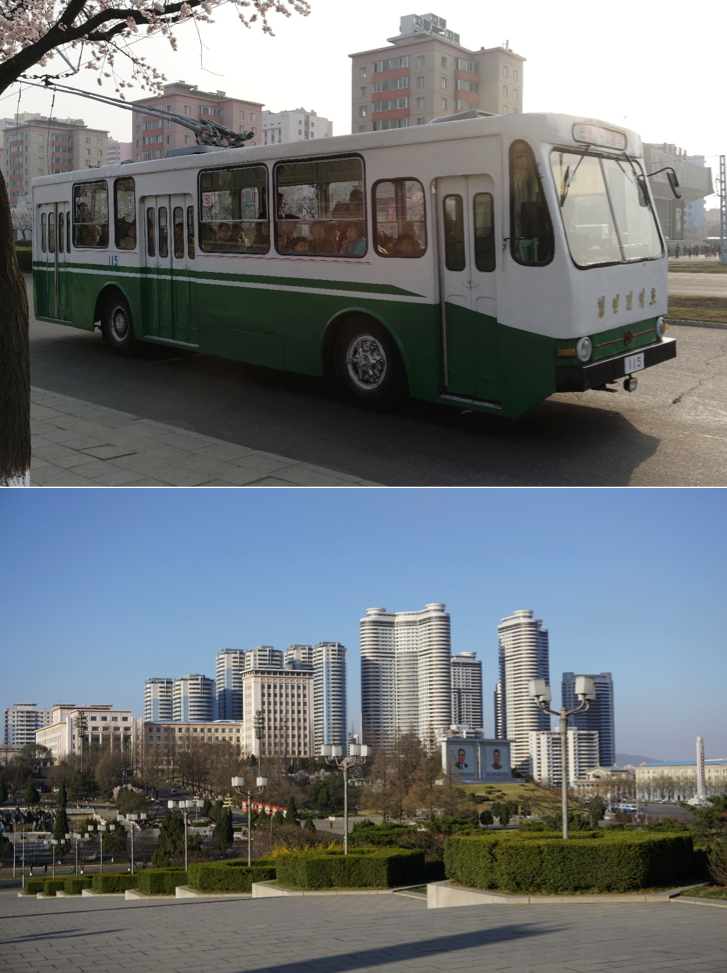 The rumours are true about having to be with a local tour guide the whole time. However, one draw card (or bragging right!) about the running the marathon is it being the only time foreigners can roam around un monitored, albeit on the marathon course.
The Pyongyang Marathon Tour 2017 has just been released and if these stories interest you and you're game, get in touch! www.fcactivetravelsg.com/pyongyangmarathon