The lockdown within the UK due to the coronavirus has found many of us adjusting our schedules a little more than we'd usually like to – with restrictions on one form of exercise per day and an increasing amount of time at home have us turning to alternative forms of entertainment. After plenty of movies and TV series, a few too many extra biscuits and cups of tea, and some mobile games as a lot of bingo operators aren't signed up to initiatives such as Gamstop. But we're seeing recovery begin across Europe as Germany begins to lead the way in easing lockdown restrictions, and with the UK on the recovery path too it may not be long before we see change here – with that we've put together a list of fitness apps to help get you back on track.
OEM Fitness Trackers – Free (typically)
Regardless of which brand mobile device you use, many have built in fitness trackers that serve as a good starting point to those who haven't used a fitness tracker before – they're rather rudimentary and skip on some of the features that the paid or subscription based apps have but if you're looking for something simple to track your steps and small diet loggers, then these apps work just fine. With no requirement for installation as they're preinstalled with the device, and no cost, there's no better starting point. Another honourable mention here would be for Google Fit – it is another free solution that offers integration with many smart devices and access solutions are plentiful – the metrics it uses seem more like a game than a tracker, but as an app aimed at beginners it faithfully serves its purpose.
Runkeeper – Free / $9.99 per month / $39.99 per year
This subscription based app is considered one of the better overall apps by many runners – it'll track distance and frequency, amongst a few other things – the premium features have a lot of integration options with smart devices such as watches and other fitness trackers, as well as integration with apps such as Spotify. The free version works great if you're not overly interested in the additional integration options – although not a complete fitness tracker, if you're a runner then this may serve as a solid choice.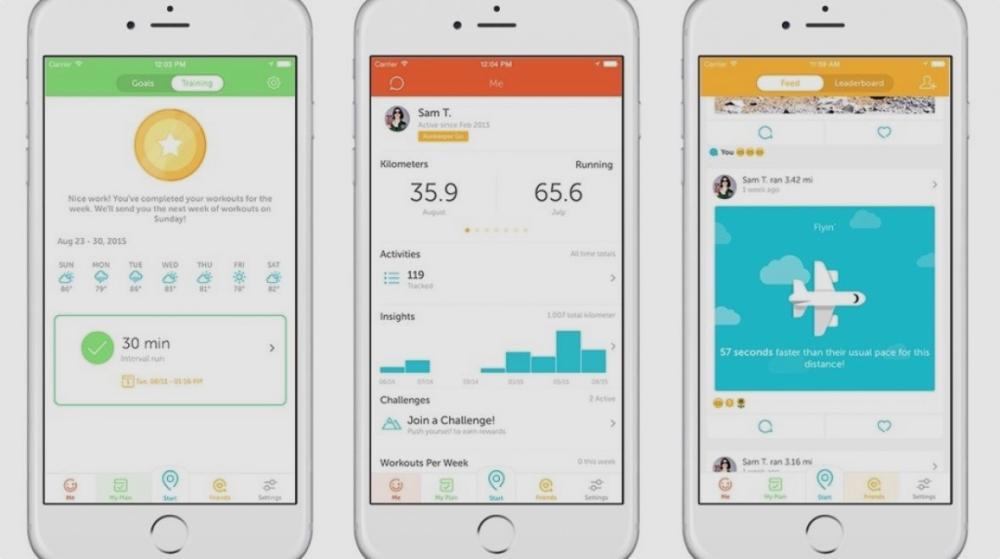 MyFitnessPal – Free / $9.99 per month / $49.99 per year
Perhaps the most well-known fitness tracker on the market – and for good reason, it's packed full of features. The diet tracker is very robust and has been a long standing reason many choose this app, with a huge database of food and drink items and a barcode scanner to those looking to track macros. The integration options are pretty huge too as most modern fitness apps will have some integration with MyFitnessPal, so if you have a preference of a different exercise tracker but what the diet planner, that option is available to you too. The free version is a little limited, so you may feel required to use the subscription option to make the most of the app, but it also combines the features of multiple other apps so it could save you some money in the long run.