Dejen Gebreselassie RT Journal: Working to hit goals in 2016: An Athlete's Life
2016 has been such a blessing for me, yet it has also been one of the busiest and toughest years of my life.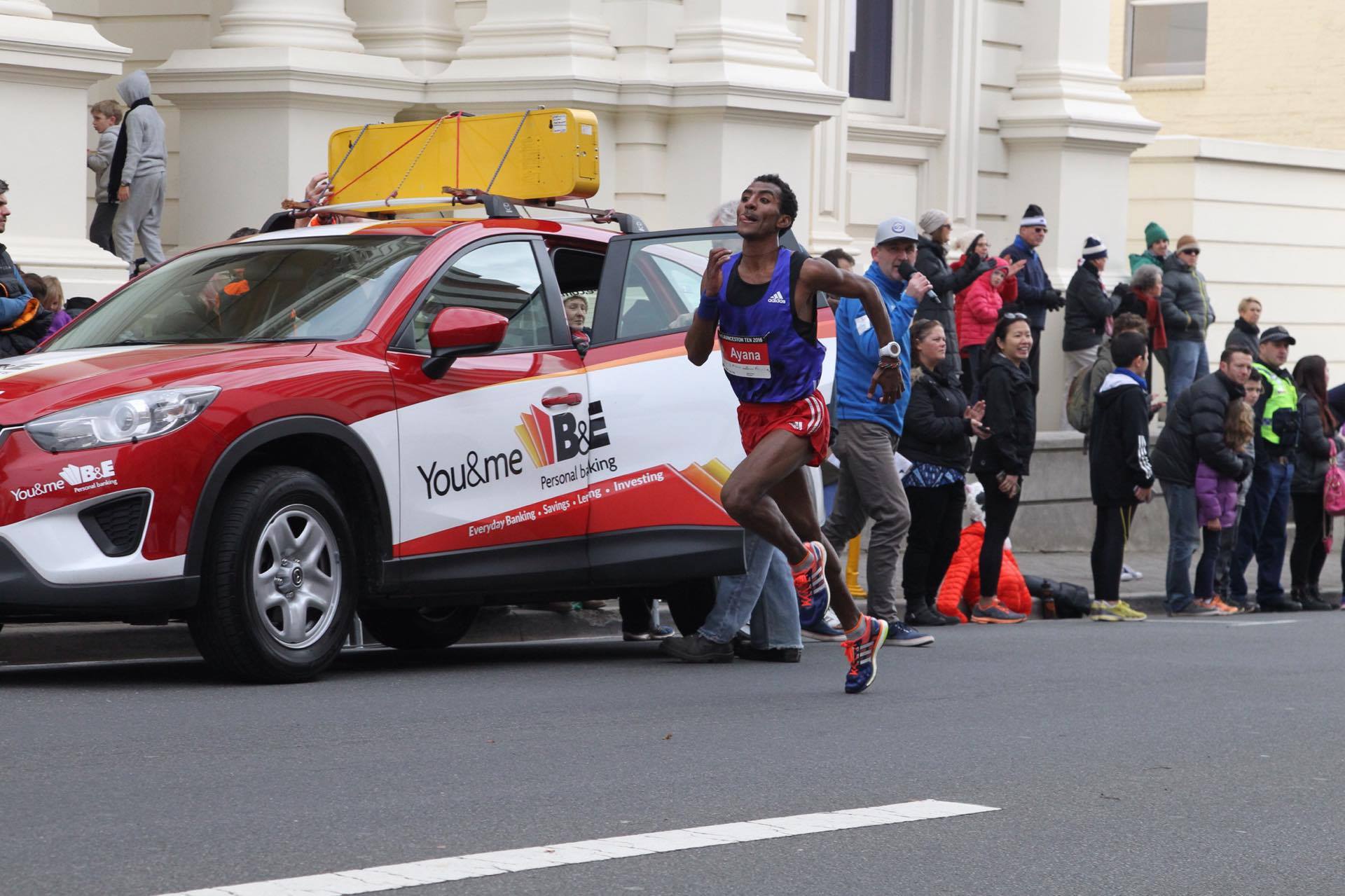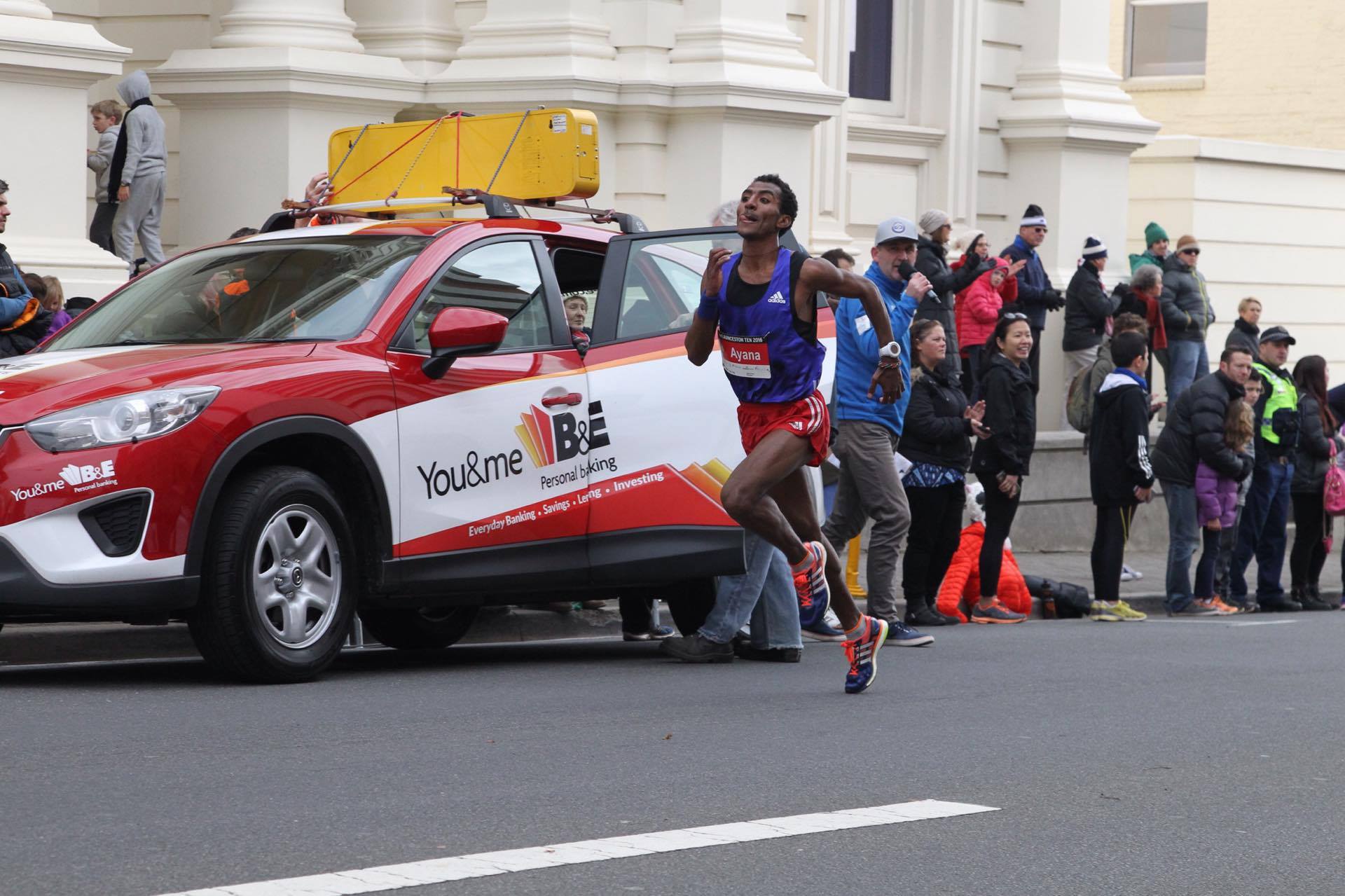 Here are some highlights and thoughts to date.
June 14th Launceston 10km Australian National Road Championship was one of the best races I have competed in, with one of the top fields Austalia can offer.
The race was good but I went a bit too fast in the first half, going in front of Aussie Rio Olympian, Liam Adams. This was not my idea or wish to be in front reaching the first km in just 2:41.5. I was like 'wow, that's a bit too quick,' in my head.  Then I just kept a very similar pace up to 3km in 8:44 then 5km in 14:54. At that point, I thought that sub 30:00 was possible. If I did the 2nd 5km in 15:00 I'd finish with 29:54, but I didn't race it smart enough. I was a bit silly with my pace and went out too hard and paid for it in the end although I managed to get a seasonal best of 30:19.4 on my Garmin. The official time was 30:36. I was happy that I found this kind of fitness for the winter season, which meant my training had really paid off.
How full-time work is really distracting for Elite athletes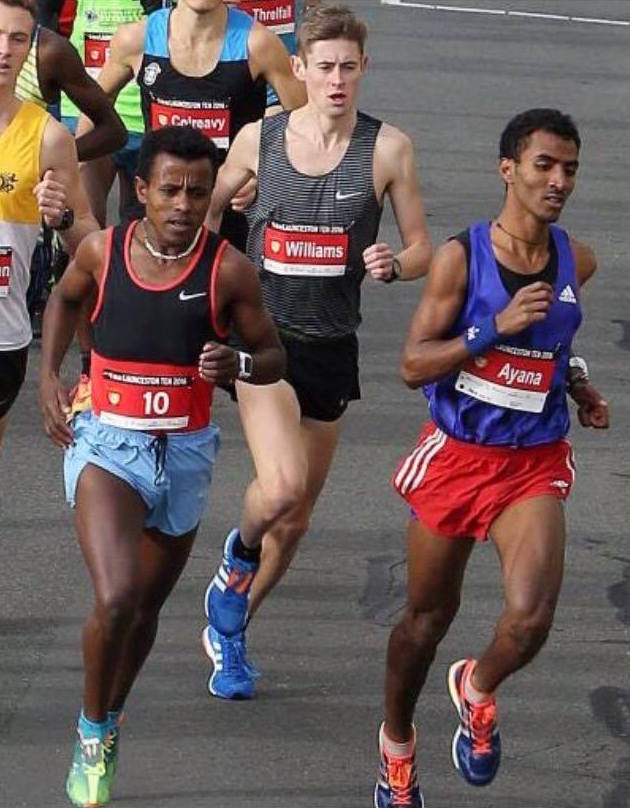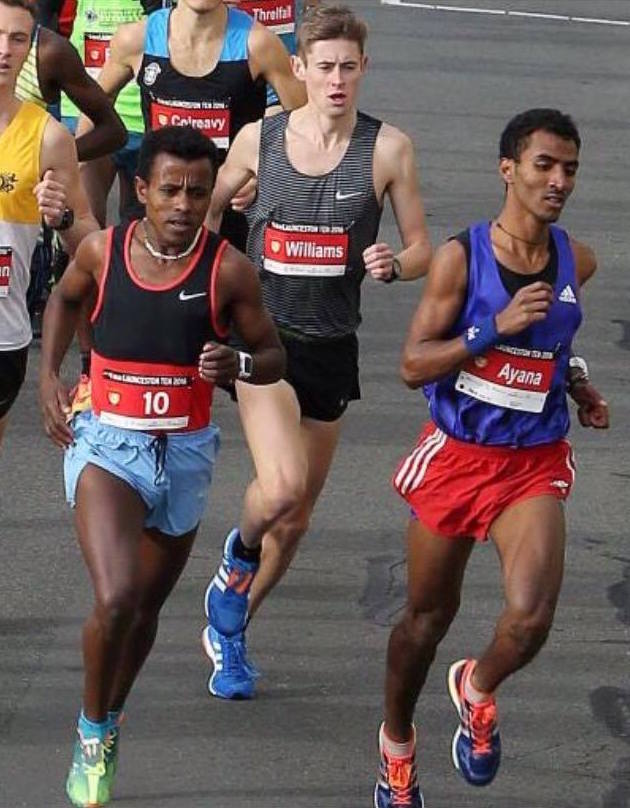 As an athlete, we need to recover from big seasons, and if we are not well recovered, we can not run faster or improve on our personal best times.
When I ran the 30:36 at the Launceston 10, It was very surprising for me because I was working a full time 35 hour week and running 11 or 12 hours a week. This meant working every day and doing double runs from Monday to Saturday and on Sunday doing one long run of 38km. This was so hectic for me to handle as I was following my training program that was about 160 – 175km a week. It takes a big heart to commit to such things in life.
So if it wasn't for my full-time job, I could of ran a lot faster and recovered more, but I loved my job. I learnt so many things from my manager and all my work mates, they were amazing people, funny wise, and all hard workers. They supported me and kept me going strong in my running.
So I just want to say I'm so proud of myself, how hard I work in my life to succeed and in order to be a champion one day. In our lives, we have to always keep doing what we believe in and never give up. Just have that little faith in yourself and your path. You can do it. I assure you this, everyone can be a champion in their life whatever they do, but it has to be good things that make positive change and difference in people's lives. If we work consistently hard, stay humble and committed, we can achieve great things.
Australian Half Marathon National Champs In Gold Coast July the 7th
This was a big day for me because I'd been training very hard to run a PB. I planned to go around 65:00 – 65:30 – 66:00 because I believed I was at that level but something bad happened during the race.
That weekend I had a big load of work and I was just physically and mentally tired. The race was on Sunday morning at 6:00 am so I had to wake up at 4:30 am to get myself ready for the race, it was a horrible night and I didn't get much rest at all.
I woke up dizzy and my legs were so stiff. I just couldn't find that perfect feeling during the race. The first 10km I felt fine and was in the first main pack hitting 10km at around 31:30 or something like that.  Then when I reached 15km and 18km I happened to get a sore shin that really hurt.  I couldn't push the pace anymore. I was kind of disappointed because mentally I felt I could run faster, but it didn't happen. Crossing the finish line in 69:24 was respectful time for that kind of day, but it was far from my best time and what I was aiming for.
Something that I was happy and excited about was how my Tassie boys won the group title in 1st place medal as a team. Josh Harris, Dylan Evans, and David Thomas were impressive that day. They absolutely smashed it and all had an awesome race, I am very proud of them.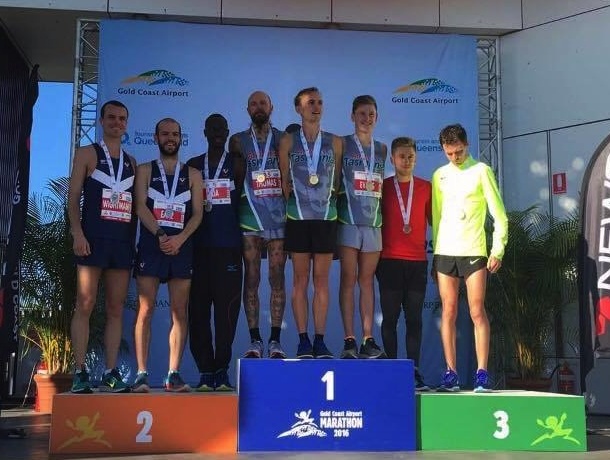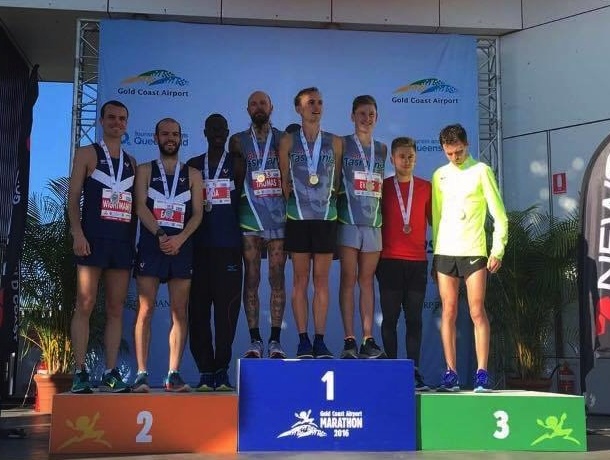 Townsville Marathon
I travelled to Townsville on Friday to prepare for Sunday's race. It was such a good and relaxing trip. When I reached Townsville I seriously don't know how to express the feelings I had that day. It was just one of the best places I had ever been to. It felt absolutely awesome just to relax and to be confident in my preparation for this event.
Sunday morning I got up at 4:30 am again like what I did in Gold Coast half, but this morning was the best feeling I have had pre-race.
The gun went off and the race started. There was this man in front of me and it happened to be the previous Townsville marathon winner. I seriously didn't want to mess up this one big chance I had. So I just sat behind him and followed his stride. He was leading and I was just telling myself to be patient, not to go yet, because 42.25km is a long way. We reached around 15km-18km and started dropping a tiny bit below the (3:30) per km pace. He wanted that pace so I thought maybe I should actually give him a help on the pace too. He had done enough work, and let me go in front and help keep the pace going. Yep, I went in front and dropped a few 3:30s – 3:20s – 3:15s. He was a tough guy, mentally strong and kept going with me, but when we reached the 18km he faded away just a little bit.
Now I was alone just against the time. I kept going and going and when I hit past 35km and 38km was where I felt so so tired. For some reason, I happened to get a cramp on the 40th km,  just 2km to go but I couldn't actually keep going because of the cramp. I had to slow down the pace so it could go away.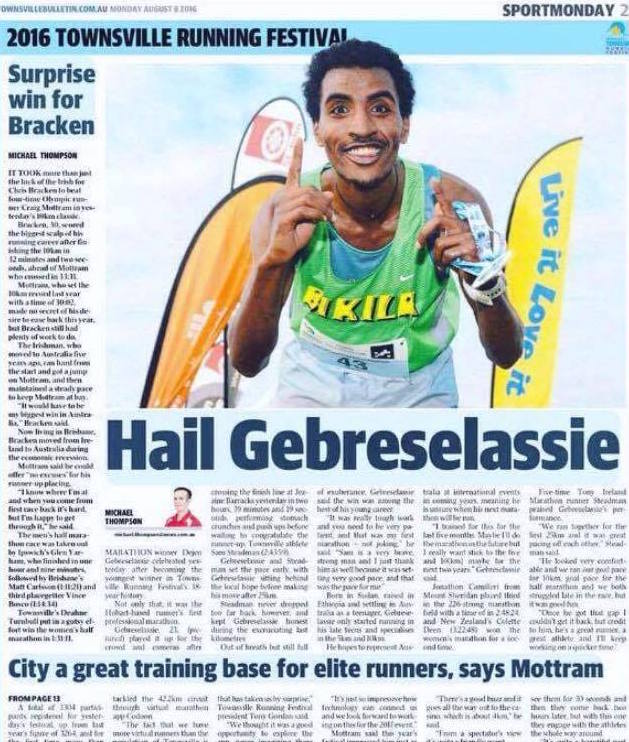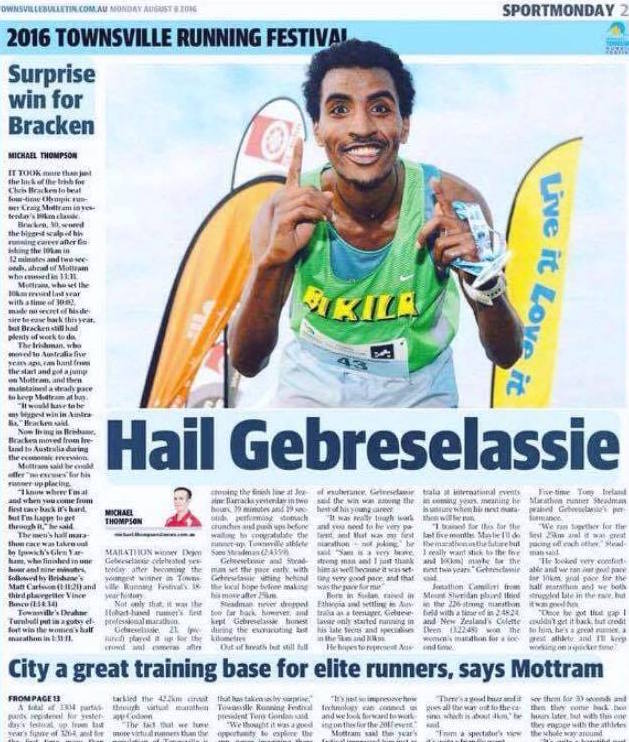 Finally, I found the best supporters and lovely fans of Townsville people just around the finish line. These guys were honestly the most wonderful people I have ever met. They were cheering me on saying, 'keep going mate you're almost there, you're strong kid." Go Go DJ you can do it. By hearing the positive and lovely words from the people it just gave me a new gear inside.  I ran faster towards the finish line now. I won the race in time of 2:39:17. It was one of my best races ever. Job done.
To win your first marathon regardless of what happened during the race or the preparation is such an amazing feeling and accomplishment. I'm proud of the hard work I put in. I also feel so blessed that I had such amazing people in my life, positive, lovely and caring friends, families, relatives, all. I want to say God bless them all.
When I finished the race, on the finishing line I did some core strength workouts, just to shake out my legs and body. Lol. I did 30 push ups and 30 sit ups. That day was actually the Ethiopian Legend Abebe Bikila's Birthday. I dedicated this win to him and the people of Townsville.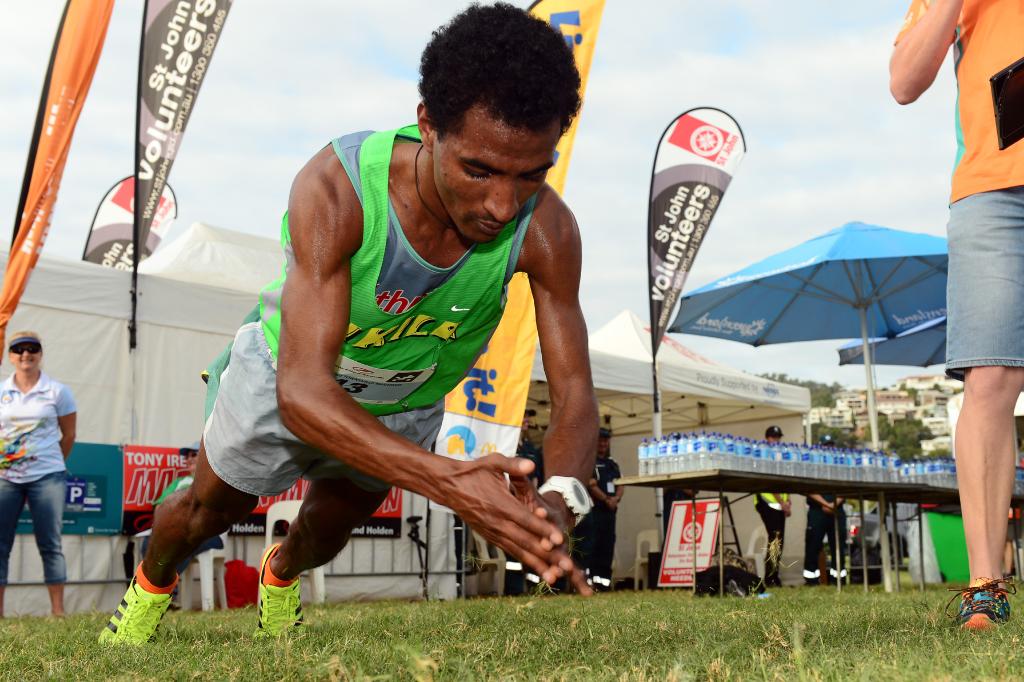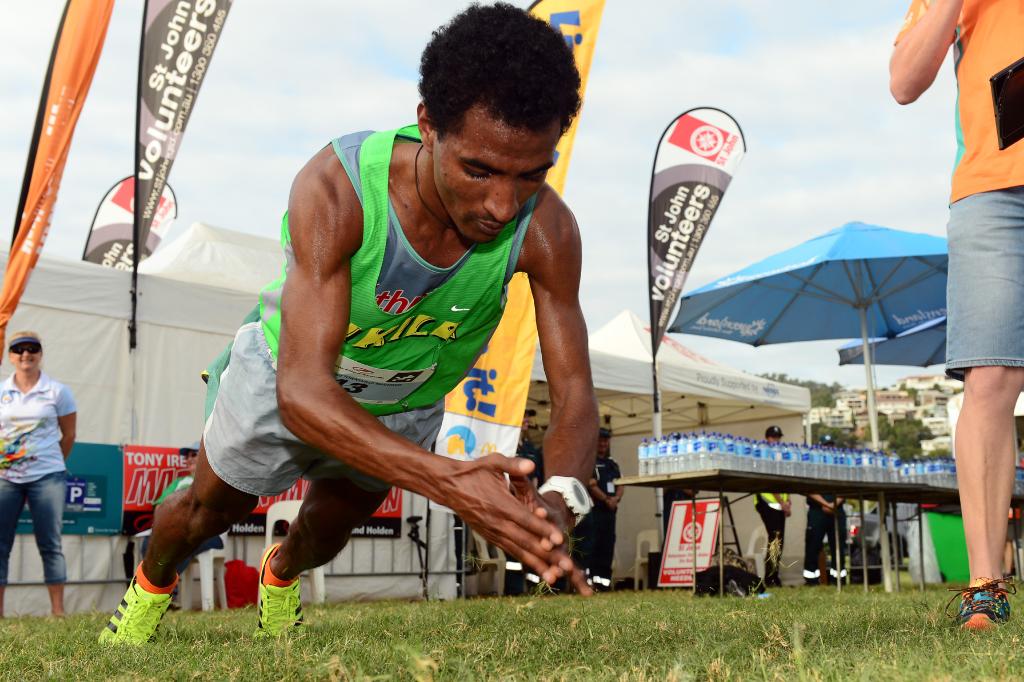 Abebe Bikila is an Ethiopian marathon Legend who won the Rome Marathon in 1960 with bare feet. Imagine how hard that would have been? He ran a 2:12 marathon choosing not to wear shoes because he wasn't used to them. He was so insanely awesome and an Olympic champion! Such a strong athlete and humble man who did his country Ethiopia and Africa proud at that time.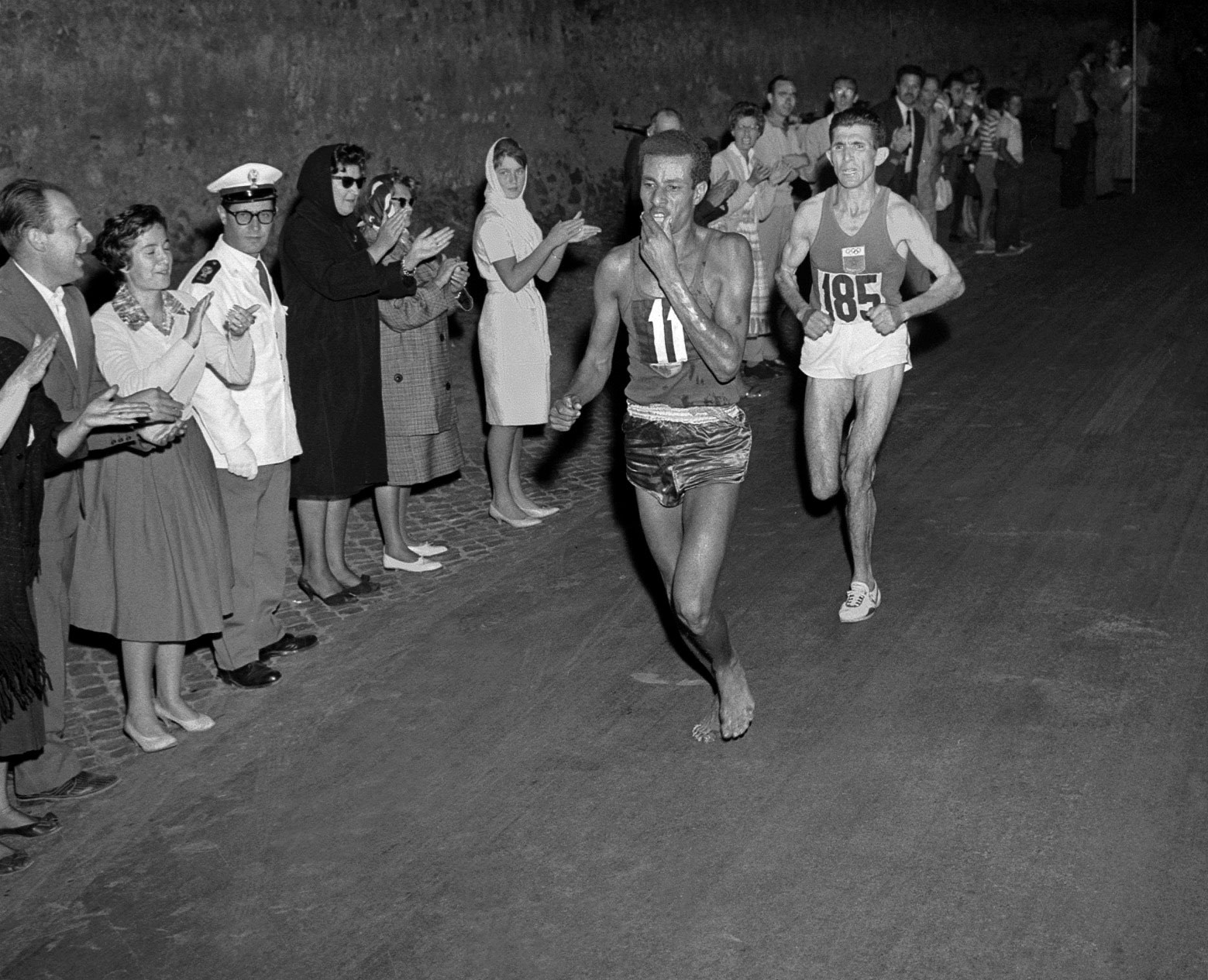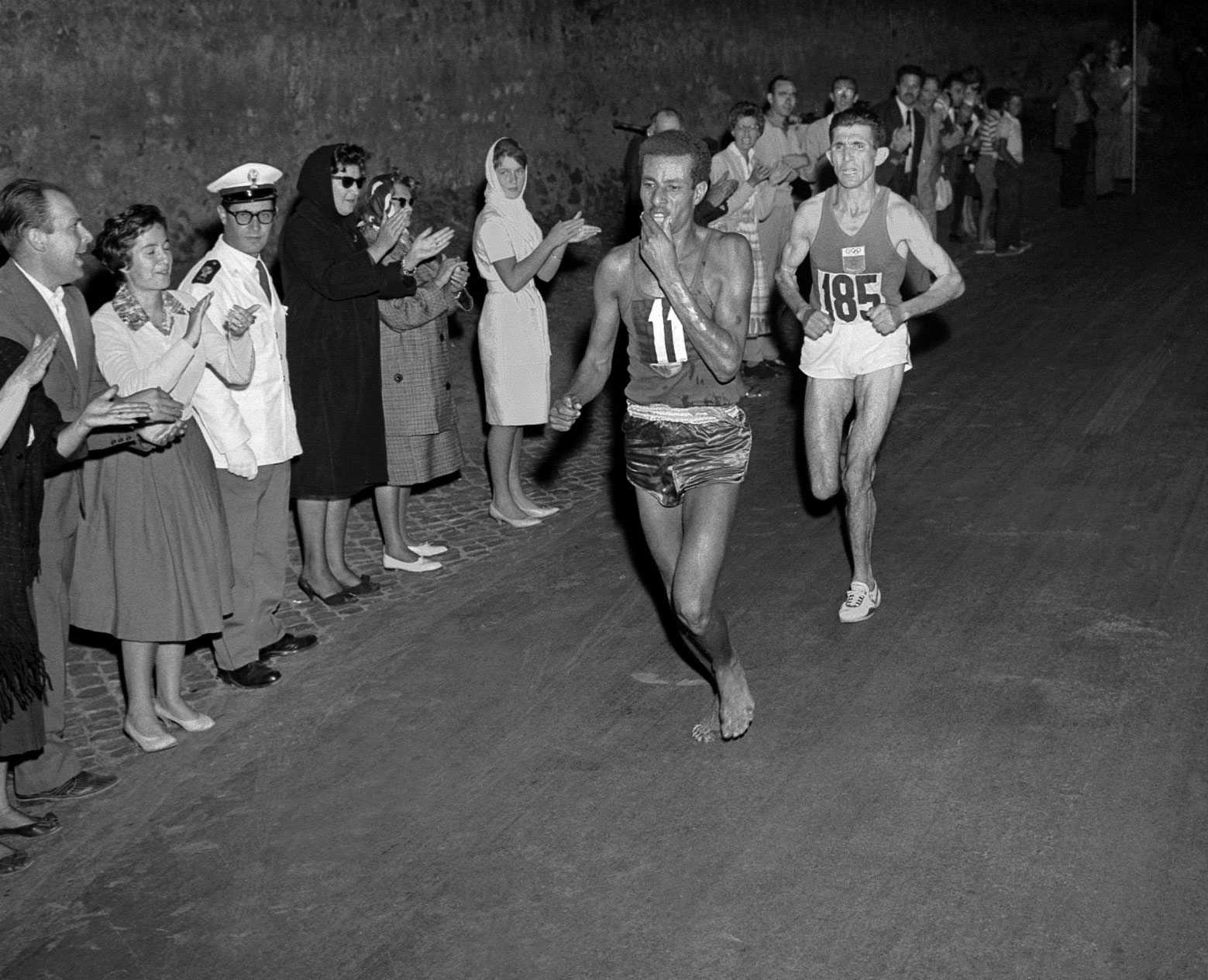 I also met one of the best Australian middle distance runners ever, Craig Mottram. He goes by the name " Buster ".  It was an honour to meet Buster as I have said, he is one of the legends in Australia. Not many athletes have been  close to his best times in 3000m – 7:28; and 5000m in 12:53.  Amazing! So it was lovely meeting Craig. He was the ambassador for the Townsville Running Festival. We had a good chat and dinner together, such an awesome bloke!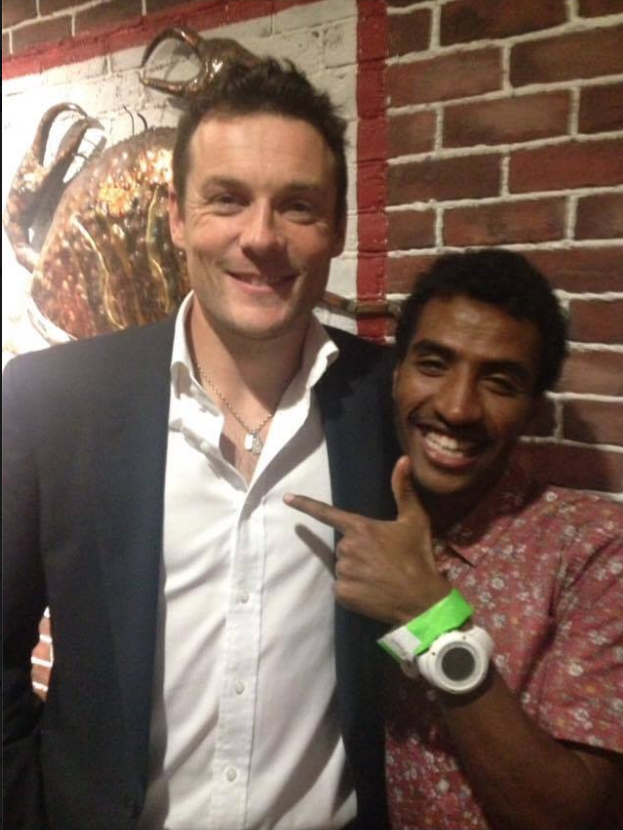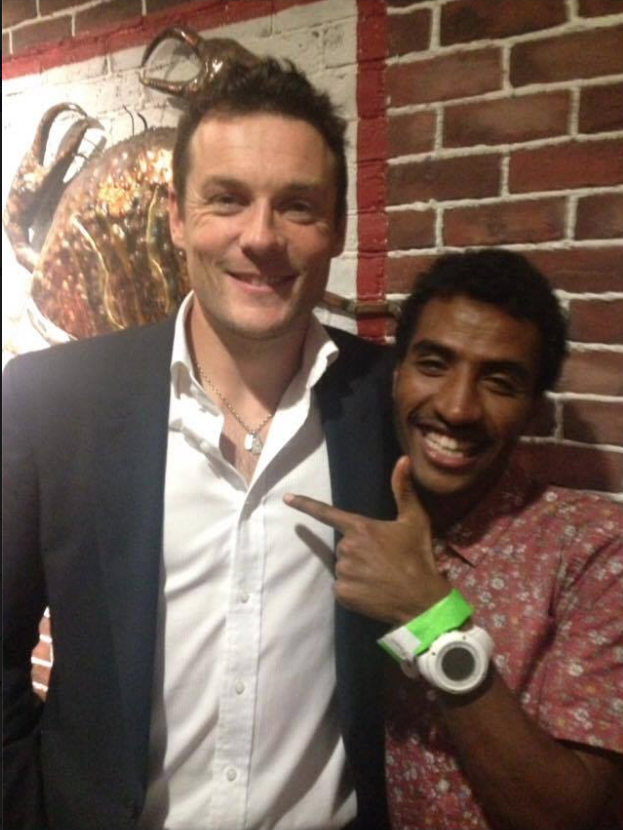 Lastly, I would like to thank the people of Townsville so much for their warm and kind welcome. They are absolute legends, all of them. I had enjoyed my weekend so much there, making lots of new friends. I would like to do a shout out to the cameramen for their quality photos. Pic2Go Australia cover a range of sporting events throughout Australia and their special QR technology automates tagging, branding, and social sharing of participants race photos.
To finish, I forgot to mention that 1 week before my marathon race I helped my good mate, Josh Harris, break the Australian and Tasmanian 20km,25km, and 30km Record. I only helped Josh for the first 10.8km on the track going in through 10km in 31: 50. It was an amazing effort by him and all involved!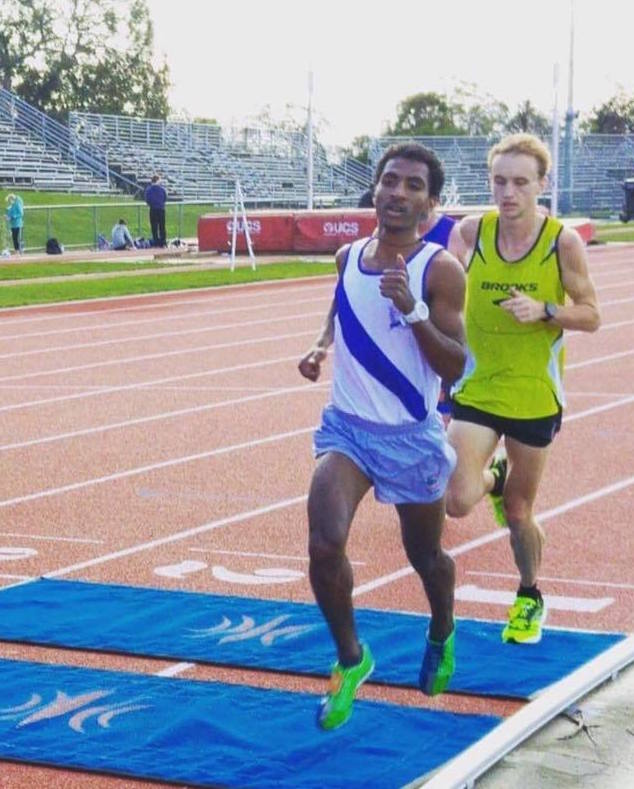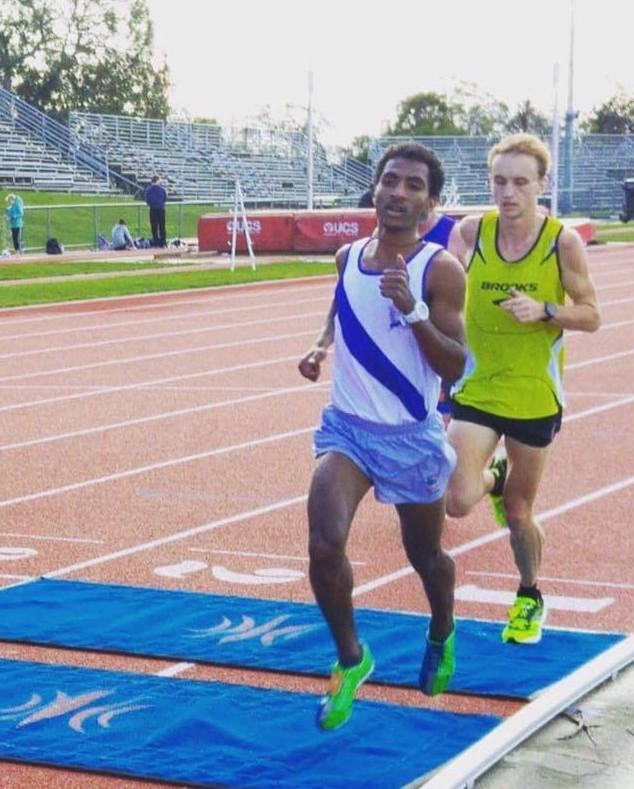 Races and Goals Coming Up-
-Track season for 3000m, 5000m 10,000m. More track focus.
-I have one more Road Race in Burnie 10km. After this, the focus is fully on Track. If I run well in Burnie 10, I will run the National 10,000m at Zatopek in December and Hunter Classic 3000m in January and Melbourne challenge 5000m if all goes well to plan.
-Long term goal is to make the 2017 World X country champs in February and try to qualify for Marathon world champs. I will be happy to run about 2:14 – 2:15 next year in Gold Coast Marathon that's the dream.
Thank you, Runner's Tribe! Thank you for reading and all the best in your journeys!
God Bless!