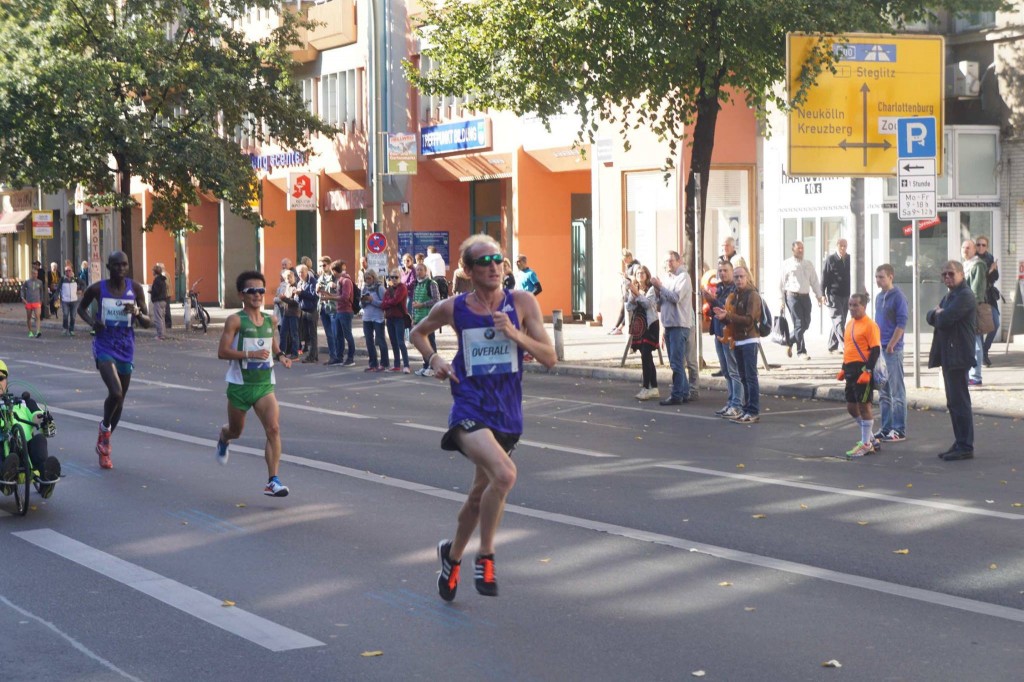 Berlin was again good to me this year. I came into the race wanting to run a PB and I believe I was in the shape to do so, I didn't manage that but I am happy nonetheless.
As I was coming up to the line I could see the clock and knew it wasn't going to be my best time, but it was my best time for 4 years. It's good to be back. It has been a while coming but my last 3 marathons (2 this year) have been under the Olympic standard of 2:14 and hopefully I have done enough to go to Rio. The race was set up nicely to run under 2hrs 10min, I was part of a large group coming through half way just under 65mins. Reid Coolsaet then pushed on around 32km and the group was split up, Reid was trying to run the Canadian record, he missed it by just 18 seconds.
1 Kipchoge, Eliud (KEN) M30 Kenia +00:00 02:04:00
2 Kiptanui, Eliud (KEN) MH Kenia +01:21 02:05:21
3 Lilesa, Feyisa (ETH) MH ETH +02:57 02:06:57
4 Mutai, Emmanuel (KEN) M30 Kenia +03:46 02:07:46
5 Mutai, Geoffrey (KEN) M30 Kenia +05:29 02:09:29
6 Coolseat, Reid (CAN) M35 Canada +06:28 02:10:28
7 Naert, Koen (BEL) MH Belgium +06:31 02:10:31
8 Shegumo, Yared (POL) M30 Polen +06:47 02:10:47
9 Gokaya, Koji (JPN) MH Japan +06:58 02:10:58
10 Overall, Scott (GBR) M30 GBR +07:24 02:11:24
Without sounding like an acceptance speech at the Oscars I would just like to say thanks, first to my coach Alan Storey, training partner Chris Thompson, and Vicky for putting up with boring weekends while I go running! I suppose I best mention Kevin Quinn and Kojo Kyereme as well, the 3 of us forming the 6am club running before work, won't miss doing that for a few weeks!
Then there's my sponsors Adidas, and My Protein and to complete the team Alan, my physio from Physio & Therapy in Teddington.
The journey continues to Brazil!… (hopefully).