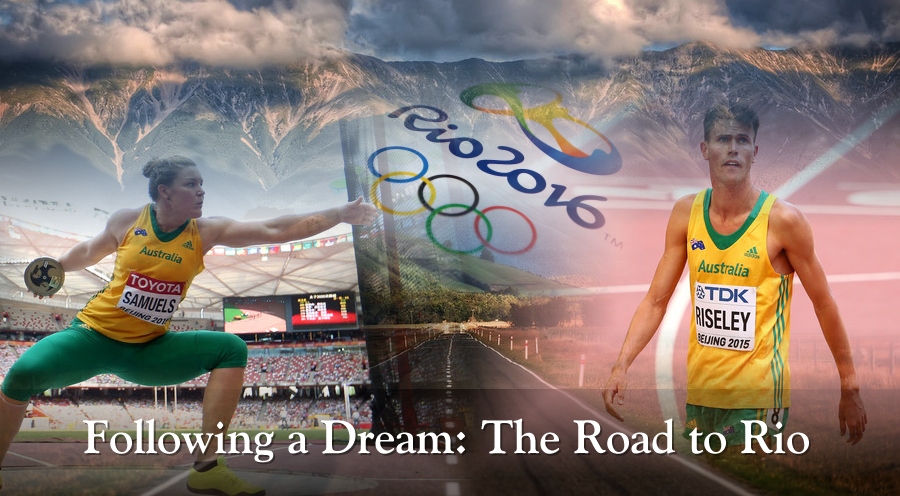 We continue our look at the events to keep a close eye on at the upcoming AA Tour Meetings. After taking an in depth look at the men's 100m, we decided to focus our attention on the Australian distance stars of our sport, specifically the men's 1500m.

Target 65 – Men's 1500m
Although you have to go back over 50 years, Australia has seen some impressive performances over the 1500m at Olympic level – none more so than Herb Elliott's gold medal winning performance at the 1960 Rome Olympics. Four years prior it was John Landy who came away with a bronze medal at the 1956 Melbourne Olympics, while Edwin Flack won gold at the very first Olympics in 1896.
Unfortunately we haven't see an Australian finish inside the top-20 at an Olympics since Mike Hillardt (15th) and Pat Scammell (18th), who both made the semi final stage at the 1984 Los Angeles Olympics. This is quite surprising considering the number of quality 1500m runners Australia has produced since the early 1980's – including the likes of Simon Doyle and Craig Mottram, and more recently Jeff Riseley and Ryan Gregson.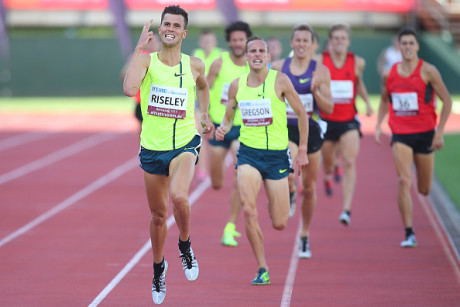 Gregson and Riseley both competed at the last Olympics in London 2012, although Riseley ended up concentrating on the 800m (where he finished 5th in his heat), while Gregson did make the semi finals in the 1500m but was never in the mix for a spot in the final – and finished up in 25th position overall. Both athletes have always possessed the potential to perform at an Olympic Games – but as many a professional athlete will attest to, winning a medal at an Olympics, let alone making a final, is easier said than done.
So what's new in 2016? Well in all honesty not much. Riseley and Gregson will again do battle in 2016 for a spot at the Rio Olympics, although we still don't know if Riseley will try and complete the 800m/1500m double – as he did in 2015 (winning the double at the National Championships and being selected in both events for Beijing).
The Riseley, Gregson rivalry is a highlight in itself – with Riseley currently leading the head-to-head match up 5-4. This dates all the way back to the Sydney Track Classic in 2008 when Riseley finished in 10th (3.43.45) and Gregson (who was just shy of his 18th birthday) was one place back running 3.45.51. This year we are all hoping that both athletes will be pushed by any one of the up and coming middle distance stars of Australian track.
[supsystic-tables id='5′]
As the table above shows the depth in 2016 is enough to suggest that the AA Tour Meetings will be of great interest – especially considering that we won't always see Riseley and Gregson competing at every meeting.
So which athletes will be next in line, and are there any athletes capable of punching their ticket for Rio? We take a look at the candidates:
Josh Wright (NSW) (Sydney Running Academy) – training alongside the likes of Jeremy Roff (1500m PB of 3.34.39) is certainly having an effect with Wright cementing himself as the no.3 1500m runner in Australia. He made his big breakthrough at the Sydney Track Classic in 2014 – where he ran his PB of 3.37.10, although 2015 didn't quite reach the same heights. Watch for Wright to recapture the form from 2014 and move closer to securing an Olympic qualifier in 2016.

Luke Mathews – how far will he go in 2016?

Sam McEntee (WA) – has returned to Australia after a stint in the United States, where he attended Villanova University (alongside Aussie team mates in Patrick Tiernan and Jordan Williamsz, who are still competing for Villanova in 2016). There he was first team All-American in 2013 over the 1500m, a year he also finished 7th at the NCAA Outdoor Championships. His first real breakthrough came when he ran a 3.57.86 indoor mile at Penn State in 2012. In the same year he also ran his current PB of 3.36.81 over 1500m at Swarthmore, also in the United States. In 2015 he went over to Europe and produced a PB of 7.48.35 over 3000m in Dublin, a time that suggests that 2016 could again find the 23 year-old closing in on the Olympic qualifying time of 3.36.20 over the shorter distance. (ed. big watch on McEntee in 2016, which commences with a 3000m at the Hunter Track Classic)

Zac Patterson (VIC) – trains alongside Riseley, and is the up and coming athlete to watch over the 1500m. Patterson joined McEntee in Europe in 2015, and ran a 7.53.49 over 3000m in the same race (Dublin) where McEntee ran his PB. On the same trip he lowered his PB in the 1500m to 3.40.73 in Belgium. At the end of 2015 he broke the 4 minute mile in Geelong (3.59.56), to again show that he will be one to watch over the summer. Placed 5th at the 2015 National Championships, and will be pushing to work his way to be in the top-3 in Australia by the end of the domestic season.
Jordan Gusman (NSW) – similar position to Patterson at the start of 2016. Has a PB of 3.40.28 over 1500m but has also run under 4 minutes for the mile at the end of 2015 (3.59.47). Also owns handy PB's over 3000m (7.58.38) and 800m (1.49.28). It will be interesting to see him line up against the likes of Gregson, McEntee, Wright, Patterson, Jack Stapleton and James Hansen at the Hunter Track Classic (over the 3000m) as it could be a good guide as to what to expect over the shorter distance over the remainder of the AA Track Meets in 2016.
Luke Mathews (VIC) – comes from an 800m background where he has a quality PB of 1.47.60 next to his name (from the 2015 Sydney Track Classic). He competed for Australia at the 2014 World Juniors in the 800m, and has the advantage of speed when it comes to the 1500m. Has a similar PB to both Patterson and Gusman over 1500m of 3.40.58, and will be pushing for a breakthrough year in 2016. Still only 20 years-old, Mathews is in a large group in and around the 3.40 mark for the 1500m – and to join the likes of Gresgon, Riseley and Wright, knows that nothing short of a 3.36.00 will do that.
Add to the mix the likes of James Hansen (PB of 3.41.85), Jack Stapleton (PB of 3.41.07) and Marc See (PB of 3.41.89) and the event looks one of the strongest. In an Olympic year this can only be a good thing as all athlete chase the magical 3.36.20 qualifying time for Rio.
The first time we will some of these athletes come together will be at the Briggs Track Classic (February 13),  while another 1500m is scheduled a week later at the Adelaide Track Classic. The most anticipated events (and where there will be a genuine attempt at Olympic qualifiers) will be at the Melbourne World Challenge (March 5) and the Sydney Track Classic (March 19). There we will hopefully see the depth of the event push our star milers to new PB's and qualifiers for Rio.
Coming Next > Focus Event: Women's 400m