NSW All Schools Championships: 8-11th October, 2015
There have been some impressive performances by 15 year-old girls in Australia over the years, none more so than Georgie Clarke's truly amazing 4.06.77 in Hobart back in 2000 – when only 15y7m. This still stands as both the Australian Junior and Youth records.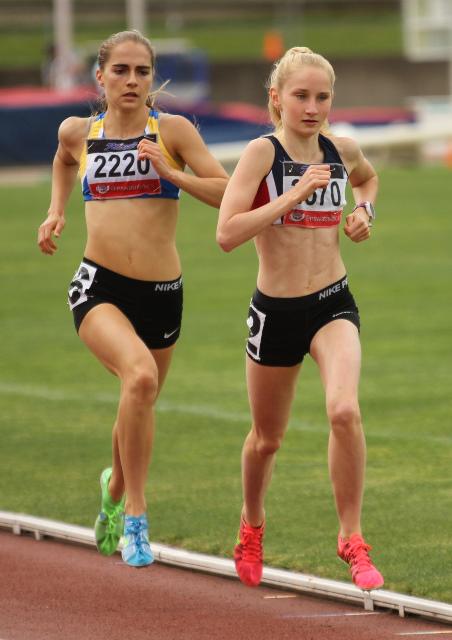 Now we can add yet another top line performance in the 1500m, this time from Catherine Miller, who set a time of 4.20.24 to win the NSW All Schools Championships. The time was not only a new championship record (slicing seven seconds from Sharon Dalton's meet record set 33 years ago), but also placed Miller at no.31 on the Australian junior ranking list with still four years to run as a junior athlete.
The records didn't end there for Miller, as she then went onto run 2.07.63 to win the U/16 800m. The time bettered the previous record (2.08.59) held by Lisa Corrigan (Australian record holder in the mile), and was 1.44sec faster than her previous best time of 2.09.07.
Miller (who turns 16 next April) has been in great form so far in 2015, which has included a 4.42.52 over the mile back in January in Wollongong. She now looks forward to what should be an interesting race in Melbourne – when she will contest the Australian All Schools Championships from December 4 through to December 7 (which also incorporates the Zatopek:10 meeting).
Other Top 1500m Performances from 15y.o Australian Girls
Anna Laman 4.13.62 (15y10m) – Melbourne 19/03/2011
Emily Brichacek 4.19.89 (15y3m) – Canberra 22/10/2005
Heidi Gregson-See 4.20.30 (15y5m) – Sydney 25/02/2005
Lexy Gilmour 4.20.45 (15y6m) – Sydney 25/02/2005
Nicola Corbin 4.22.33 (15y3m) – Sydney 07/12/1988