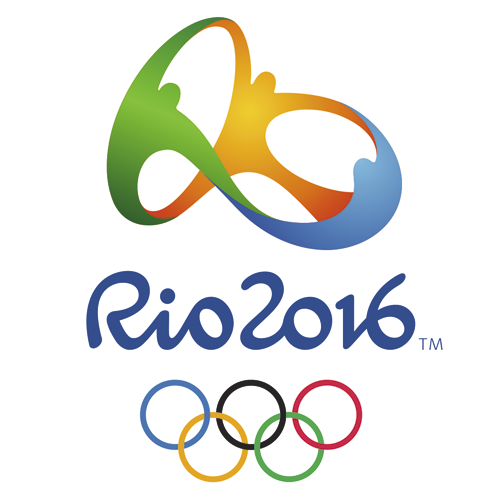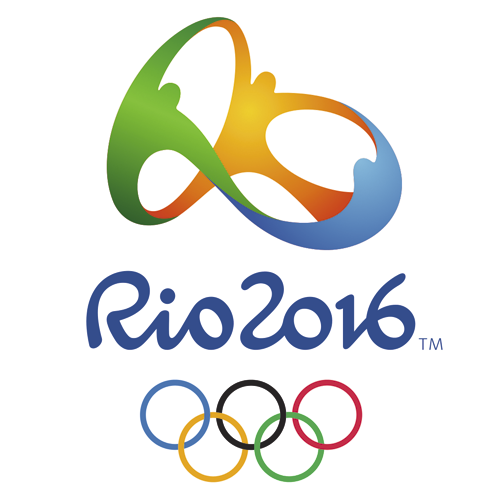 [TS-VCSC-Countdown counter_scope="2″ counter_datetime="08/12/2016 11:00 PM" date_seconds="false" style="flipboard"]
The countdown is on to the start of the 2016 Rio Olympics, which will commence on August 12 (men's discus qualification). The first final of the Olympics will take place at 12:10am (AEST) on August 13 – with the running of the women's 10000m, featuring our very own Eloise Wellings.
[TS_VCSC_Icon_Flat_Button button_style="ts-color-button-pomegranate-flat" button_text="Australian's in Action in Rio – Full Timetable by Day" icon="ts-awesome-calendar" link="url:http%3A%2F%2Fwww.runnerstribe.com%2Fwp-content%2Fuploads%2F2016%2F07%2FOlympic-Timetable-Australian-Athletes.pdf|title:Olympic%20Timetable%20-Australian's%20in%20Action|target:%20_blank"]
Dreaming is Over – Rio is Here!
When you look back over the last 8 months it's hard to believe how many emotional roller coasters we have experienced to arrive at this point. We started out with the excitement of seeing both Eloise Wellings and David McNeill qualifying in the 10000m at the Zatopek Classic in December, to the stunning results from the likes of Brooke Stratton, Ella Nelson and Damien Birkinhead across the domestic season. Then to see the likes of Melissa Duncan, Sally Pearson, Steve Solomon and Josh Ralph all miss out on making it to Rio, it's sometimes hard to know what's going to be around the corner. But in the end many of us love the sport for that one reason, expect the unexpected as individual dreams do come true and magical moments are born from the biggest stage of all – the Olympic Games.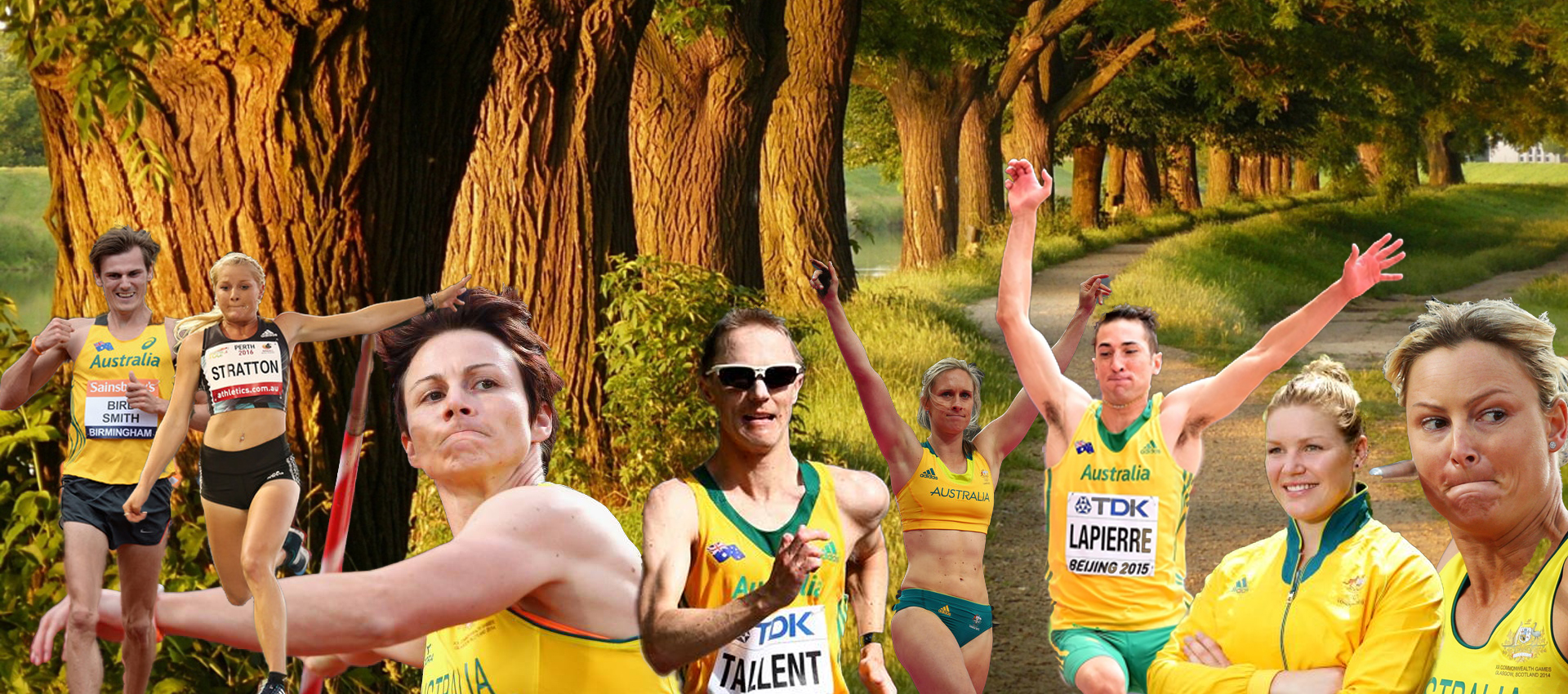 Olympic Medal Hopes – Gold Hard to Come By
History will tell you that winning medals at Olympic Games is not an easy task, and winning gold is even harder. Since a record medal haul of 12 at the Melbourne Olympics, Australian athletes have combined to average around 3-4 medals at each Olympics, including recent gold medals from Jared Tallent and Sally Pearson in London, Steve Hooker in 2008 and the magical performance from Cathy Freeman in 2000.
This year we could see up to 6 Australians leave Rio with a medal, although we don't actually have any gold medal favourites heading into the Games. Below we take a look at all our medal chances, with a detailed look at who their biggest competitors will be in Rio.
Next in Line: Our Other Aussie Hopes in Rio
Every Australian athlete is on their own Olympic journey, so we are not going to name every athlete in this Rio preview. What we will do is concentrate on those athletes who are in career best form and ready to produce their own magical highlights over the 10 days of competition.
Ryan Gregson (1500m) 

– career best year for Gregson, which has included a 3.32.13 SB and two Diamond League podium finishes in both Rabat and Rome. He's proven that he can mix it with the very best in 2016, and although he's only ranked 15th on the Road to Rio list many of the athletes recorded their fastest times in 2015. Overall expect Gregson to push hard for a finals berth, and we know that anything can happen in a final (just ask Craig Mottram after the 2005 World Championships, after he collected bronze in the 5000m).

Linden Hall, 5th at the Prefontaine Classic in Eugene and winning in Stanford.

Linden Hall (1500m) – a breakout year in which the 25 year-old has proven to the world that she's not just going to make up the numbers in Rio. A 4.01.78 in the Eugene Diamond League event in May will ensure that Hall is full of confidence when she competes for Australia for the first time at the highest level. A recent 8th place finish at the London Diamond League (4.03.81) has only heightened expectations for Hall and her supporters, with a place on the start list for the women's 1500m final a fitting finale to what has been an exceptional year. 

Cedric Dubler (Decathlon) 

– everything points to Dubler excelling in Rio, and to think that he's still only 21 years old. The current Australian record holder, Jagan Hames, was only 22 when he broke the record with an excellent tally of 8,490 points over the 10 events. That was back in 1998, and 18 years later we again are witness to an extremely talented multi event athlete, who's ready for big things in Rio. We think that Dubler could close in 8,4000 points in Brazil, which would surely see him break into the top-10. Currently boasting a PB of 8,114 points, Dubler's Games could depend on how he throws the shot put, discus and javelin. These events could shape what looks set to be a very intriguing two days of competition for Dubler.  

Jess Trengove, Milly Clark, Lisa-Jane Weightman (marathon) 

– hard to know who will lead this trio of fine marathon runners, but essentially all have quality performances behind them heading into the Games. Weightman has the most experience behind her, and a 16th place finish at the 2012 London Games and a PB of 2:26:05 has her as a slight favourite amongst the Aussie contingent. Trengove's big breakthrough came at the 2013 Moscow World Championships, where she worked her way through the field to place 11th, while for Clark Rio will be only her third full marathon (with her second being an incredible 2:29:07 performance last October in Amsterdam). Overall the perfect scenario would to see all three end up in the world's top-16, while there is nothing to suggest that one or two could squeeze their way into the world's top-10.

Eleanor Patterson (high jump) 

– many experts would suggest that Patterson is a medal chance in Rio, although we're not quite sure she can produce the heights required for such a performance. A super talented junior who has many more major championships ahead of her, Patterson would probably require something around 1.97m-1.99m to win a medal in Rio – and we think that maybe a 1.95m-1.96m effort is more likely. A 1.96m effort would equal her current PB, which is also an Australian Youth and Junior record. Last year she also placed 8th at the World Championships, a placing that could well be bettered in Rio. (ed. still only 20 years old, and still so much we have yet to see from this star jumper – so anything in Rio wouldn't surprise us in anyway)

Ella Nelson (200m) 

– this is a tricky one, with Nelson being one of the hottest athletes across the domestic season (including a PB of 22.53s), but injured herself after the Mt SAC relays in April (22.72s) and hasn't raced since. Certainly from all accounts training has been going really well, but to have not raced for over 3 months does raise some concerns. At her best Nelson is every chance to push for a final, but that would require something close to her current PB, something only time will tell whether she can accomplish over in Rio.

Morgan Mitchell (400m)

– a 21 year-old on the rise. How can you not be impressed by a 51.25s PB – when 3rd at the Diamond League meeting in Birmingham on June 5. Mitchell has come a long way over the past 12 months, with a new coach and a new approach paying dividends as she embarks on her first Olympic Games. The most impressive part has been the fact that Mitchell has now run under 52.00s 4 times (all in 2016), with her last hit out a very solid 52.03s on the Gold Coast on July 10. Although making a final looks a step too far (likely requiring something around 50.50s), her run in Birmingham this year reminded us all that anything is possible with this talented one lap athlete, with a bright future ahead of her whatever the result in Rio.

Madeline Hills, Genevieve LaCaze (3000m steeple) 

– both LaCaze and Hills have had interesting careers to date, and both are capable of big performances in Rio. LaCaze can't stop producing PB's in 2016 (10 so far in 2016!), with the most important statistic being the fact that she has lowered her 3000m steeple PB from 9.33.19 (2014 Glasgow Commonwealth Games) to 9.23.19 (Stockholm on June 16). This has now made her a legitimate threat in Rio for a top-10 finish, and maybe even higher. Hills has had an up and down year, with a few niggles/race falls interrupting what should have been an even better year than what has already been produced. The one big highlight for Hills came back on July 16 when she smashed her 1500m PB by over 5 seconds (4.06.47), an effort that should bring much confidence to her when she enters the Olympic village in Rio. The disappointment at missing both the 3000m steeple and 5000m final at last year's World Championships should be quickly erased for Hills, as she pushes hard to finish in the top-10 in at least the steeple at this years Games.   

Hamish Peacock (javelin throw) 

– not even ranked no.1 in Australia, Peacock will still enter Rio knowing that he has raised his game over the past 6 months. Very much in line with the consistency shown by Kathryn Mitchell in the women's javelin, Peacock has finished inside the top-5 at all of his Diamond League appearances in 2016. The highlight was when he finished 4th in Oslo, where he threw 81.86, 83.84, 79.48, 82.90, 83.47 and 84.25. An exceptional series that, if replicated, will go a long way to ensuring a top-10 finish in Rio – after missing finals at both the 2013 and 2015 World Championships.

Matthew Denny (discus throw) 

– a real darkhorse, and only ranked 24 on the qualification list for Rio with his PB of 65.37m. Probably understands that a new PB would be required just to get through the qualifying rounds, Denny is definitely ready to take up the fight. All of his best throws have come in good conditions in the US, but all he needs is to keep on improving and 20 year-old could just see himself in a final at his first Olympic Games.

Jenny Blundell (1500m) 

– just like Linden Hall, this year has been a break out year for the 22 year-old from NSW. A super effort at the World Challenge meeting in Beijing in May saw her smash her PB with a 4.04.62, and was quickly followed up with a 4.05.30 win in Belgium and a 11th place finish at the Stockholm Diamond League meeting on June 16 (4.07.84). These performances all suggest that her debut Olympic appearance will be more than just running around in a heat and heading back home to Australia. maybe not quite up to the standard set by Hall, but she will surprise a few people with her results in a few weeks time.  
So there we have it, just a few of our stars ready to shine in Rio. There will always be the surprises, and the likes of Jeff Riseley, Peter Bol, Luke Mathews, Anneliese Rubie, Lauren Wells, Brandon Starc, Josh Robinson, Damien Birkinhead and Regan Lamble all have legitimate chances at making their own marks across the 10 days of competition.
I suppose that's why we love the Olympic Games so much, because not everything goes to script and memorable moments are made from those surprising results. In 2012 it was the unlikely performance from Steve Solomon in the men's 400m, eventually making the final and dipping under the magical 45 second barrier. Who will it be in 2016?
Australian Power Rankings Leading into Rio (Top-10)
[supsystic-tables id='11']