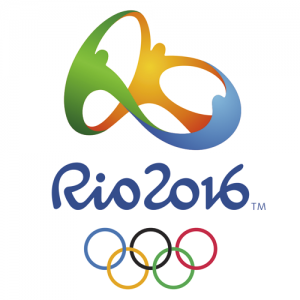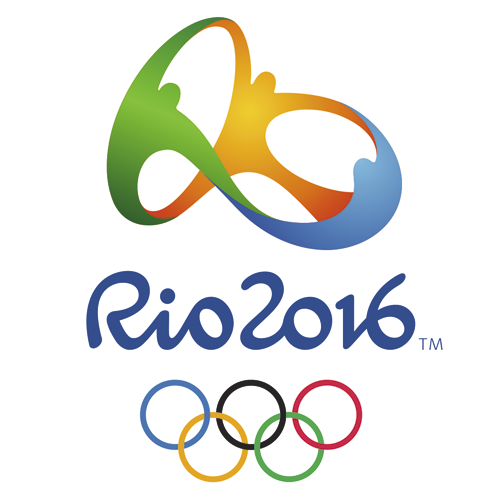 The XXXI Olympic Games set down for Rio de Janeiro, Brazil is nearly upon us, and our Australian team is soon to be announced. There have been so many magical moments leading up to the games, so we can only imagine what awaits us in Rio for our Australian stars of athletics.
[TS-VCSC-Countdown counter_scope="2″ counter_datetime="08/12/2016 10:00 PM" date_seconds="false" style="horizontal" color_flippers_horizontal="#b20808″ color_text_horizontal="#424242″]
The countdown clock to the Rio Olympics continues to click over, and we now have just over a month to go before the excitement of the Games begins (well the most important part of the Olympics – the athletics competition!).
Selection Time – Strong Team Set for Rio
This week we will learn exactly which athletes will be added to the existing team for Rio, with final selection set down for Tuesday July 12. The expectation is that the full team will be announced by the end of the week.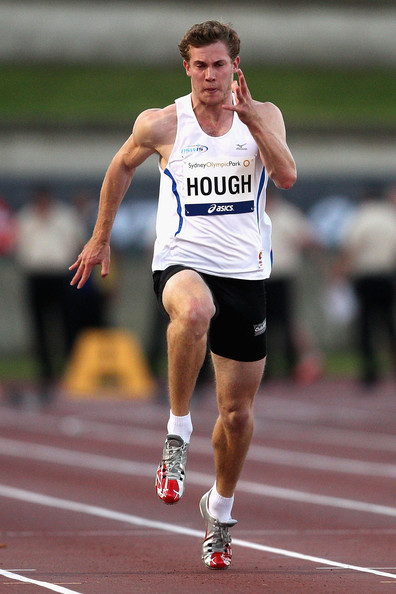 Currently there are two athletes still chasing a late call up to the team, with both Steve Solomon and Nicholas Hough having one last attempt at Olympic qualifiers on Monday night (at the Putbos Limiet Meeting in Oordegem, Belgium). (ed: Hough ran a 13.62s (-1.0) in Germany on Sunday night, now looking for better conditions)
Across the weekend we also had important meetings take place in Belgium, England and on the Gold Coast in Queensland. There we had some interesting results, including results from already Olympic qualified athletes such as Morgan Mitchell and Anneliese Rubie.
Last Chance Meetings in Europe and Gold Coast
The weekend was important for many Australian athletes still trying to produce late Olympic qualifying marks for Rio, but in the end we couldn't find any additional qualifiers. Some important results from across the weekend included:
Down Under Championships – Gold Coast, QLD
Women's 400m:

Morgan Mitchell – 52.03s in heat (didn't run final), also ran 24.22s (+0.1) in 200m
Anneliese Rubie – 52.40s in heat (didn't run final), also ran 23.85s (+0.1) in 200m
Caitlin Jones – 53.66s in heat and 54.29s in final
Pirrenee Steinert – 53.83s in heat (SB) and 54.50s in final
Monica Brennan – 54.27s in heat and 53.78s in final 

Women's 800m:

Lora Storey – 2.03.49 (finishes season with a best of 2.01.67 from May 1)
Georgia Griffith – 2.04.93 (SB and 6th fastest time of career)
Georgia Wassall – 2.06.47 (SB) (first real race back after injury)

Women's 100m hurdles:

Michelle Jenneke – 13.47s (+0.0) in heat and 13.68s (-0.9) in final

Women's Long Jump:

Brooke Stratton – 6.69m (+0.7) (=7th best jump of career)
Jessica Penney – 6.57m (+0.5), finishes the season with a best of 6.60m (OQ: 6.70m)
Naa Anang – 6.43m (+1.3)

Women's Discus Throw

Taryn Gollshewsky – 60.07m (PB), 6th Australian athlete to throw over 60m all-time

Men's 200m

Alex Hartmann – 21.32 (+0.2) in heat and 21.20s (-1.3) in final
Tom Gamble – 21.97 (+0.9) in heat and 21.19s (-1.3) in final
Tetteh Anang also jumped 16.20m (+2.1) in the men's triple jump, Nik Bojic cleared 2.10m in the men's high jump while Luke Cann was just shy of the 80m mark in the men's javelin throw (79.26m).
Solihull, GBR – British Milers Club Meeting
All eyes were on the match up between Collis Birmingham and Patrick Tiernan in the men's 5000m, but in the end it was all one way traffic with Tiernan easing to victory in a time of 13.43.84.
In the 3000m steeplechase Stewart McSweyn, a star in the making, ran literally solo for a win in 8.44.56. It wasn't close to the required mark for Rio, but his season overall has been one that he should be excited about heading into 2017 and beyond.
Zoe Buckman had one last attempt at an additional qualifier for Rio, knowing that a time of 4.04.00 was realistically required for selection. It was never really on the cards, with the 2013 World Championship finalist taking the win in 4.13.26. Buckman has run a SB of 4.08.30 (June 29), but in such a 'hot' event in Australia will likely miss out on selection behind the likes of Melissa Duncan, Linden Hall and Jenny Blundell.
Kortkrijk, Belgium –
Steve Solomon ran another brave race (46.26s), but it was still short of the OQ time of 45.40s. One last race in Belgium on Monday night could still see the 2012 Olympic finalist make it to Rio. SB currently stands at 45.44s.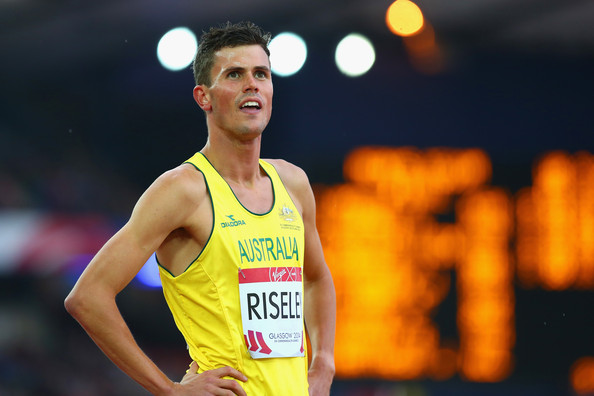 In many ways Peter Bol cemented his spot on the team for Rio with a 1.46.53 performance in heat 1 of the men's 800m. The 22 year-old ran his PB of 1.45.78 on June 29, a time that now should see him edge out Josh Ralph for the final spot on the team for the 800m. In the same heat as Bol, Alex Rowe finished his push for Rio selection with a 1.49.94.
In the same event Jeff Riseley continues to make improvements after coming back from injury, winning his heat in a SB time of 1.46.67. This comes after a 1.47.34 in Finland on June 29.
Unfortunately both Brittany McGowan (2.04.39 in the women's 800m) and James Nipperess ('dnf' in the men's 3000m steeplechase) couldn't find the improvement required for Rio selection. McGowan came so close in running 2.01.63 and 2.01.64, while also recently recording a 2.02.12 in Barcelona on June 30 (in the race where Selma Kajan recorded her OQ of 2.01.27). Nipperess finished his season with a PB of 8.32.59 when racing in the United States in May, while also recording a 8.37.66 in Spain on June 25. We can only hope that both athletes will be back for an even bigger campaign heading into the 2017 World Championships!
So in summary we are now fairly close to understanding just exactly who will be making the flight over Brazil in just under a month's time. The final changes to the team detailed below could actually come down to the fitness levels of individual athletes. There is an expectation that each athlete selected would be able to at least match the OQ qualifying marks for their event (or come close) prior to the final camp in the United States in late July. We cross our fingers that all athletes will be at full fitness when the athletics competition starts on August 12.
Expected Australian Men's Track and Field Team for Rio
Josh Clarke (100m)*
Alex Hartmann (200m)*
Jeff Riseley, Luke Mathews and Peter Bol (Josh Ralph**) (800m)
Ryan Gregson and Mathews (1500m)
Sam McEntee, Brett Robinson, Collis Birmingham and Patrick Tiernan (5000m)?
Ben St.Lawrence and David McNeill (10000m)
Brandon Starc and Joel Baden (high jump)
Kurtis Marschall (pole vault)
Fabrice Lapierre and Henry Frayne* (long jump)
Damien Birkinhead (shot put)
Benn Harradine* and Matthew Denny (discus throw)
Josh Robinson and Hamish Peacock (javelin throw)
Cedric Dubler (decathlon)
Michael Shelley, Liam Adams and Scott Westcott (marathon)
Dane Bird-Smith, Jared Tallent and Rhydian Cowley (20km walk)
Tallent, Chris Erickson and Brendon Reading (50km walk)
Expected Australian Women's Track and Field Team for Rio
Melissa Breen (100m)
Ella Nelson* (200m)
Anneliese Rubie and Morgan Mitchell (400m)
Selma Kajan (800m)
Melissa Duncan*, Linden Hall and Jenny Blundell (Zoe Buckman**) (1500m)
Eloise Wellings, Genevieve LaCaze and Emily Brichacek* (5000m)
Wellings (10000m)
Hills, LaCaze and Victoria Mitchell (3000m steeplechase)
Michelle Jenneke* (100m hurdles)
Lauren Wells (400m hurdles)
Elenor Patterson (high jump)
Alana Boyd (pole Vault)
Brooke Stratton and Chelsea Jaensch* (long jump)
Dani Samuels (discus throw)
Kathryn Mitchell, Kelsey-Lee Roberts* and Kim Mickle* (javelin throw)
Lisa Weightman, Jess Trengove and Milly Clark (marathon)
Rachel Tallent, Regan Lamble and Tanya Holliday (20km walk)
Mitchell, Rubie, Jess Thornton, Caitlin Jones and either Wells, Pirranee Steinert, Monica Brennan or Jess Gulli-Nance.
*Could require additional 'fitness tests' prior to the US camp in late July.
**Athletes with OQ performances and could still make the team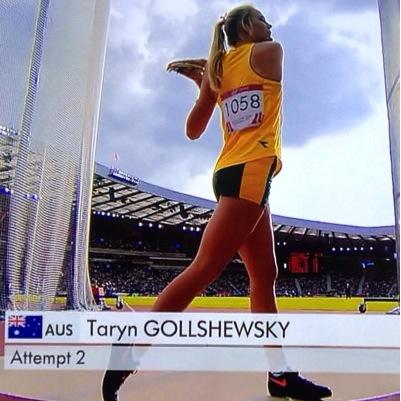 There are also athletes with an opportunity to receive invitations from the IAAF under the 'roll down' process. This is where an athlete can be selected if they have just missed the Olympic qualifying mark and an event needs additional athletes to complete the specific quota of athletes for that event. At this time there would only be the following Australian athletes who come under this scenario:
Steve Solomon (400m) – his 45.44s has him ranked at no.62 on the world list. The target number for the event is 48.
Brianna Beahan (100m hurdles) – her 13.03s has her ranked at no.48 on the world list. The target number for the event is 40.
Taryn Gollshewsky (discus throw) – a great throw on the Gold Coast of 60.07m has Taryn at no.41 on the world list. The target number for the event is 32.
Note: Our next update will be when the Australian team is announced later this week.