From the Archives: Sarah Jamieson Interview
This interview was initially published on Runner's Tribe in early 2008. Long since lost in cyber space, we restore this piece for more to enjoy.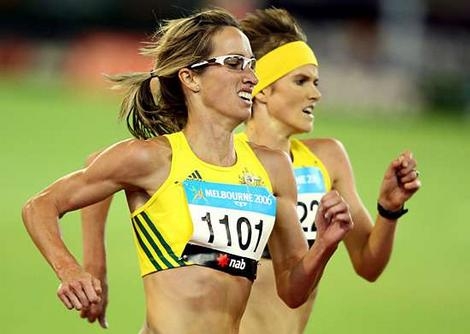 Sarah Jamieson is arguably Australia's best ever female 1500m runner. Sarah is the current Australian record holder over 1500m (4:00.93) and ended 2007 ranked 7th in the world. Sarah's story is one of resilience, toughness and hard work: After much success as a junior she was injured between 1994 and 1998 and had a total of five surgeries. Sarah then had a few successful years before again succumbing to injuries in 2001 and 2003, which both required surgery. Sarah bounced back in 2004 winning her second Australian title and qualified for the Athens Olympics. 2006 saw Sarah get a silver medal at the Melbourne Commonwealth Games, win yet another Australian title, place third at the world cup and culminated in her breaking the decade old Australian 1500m record. 2007 was another strong year in which she broke the Australian national indoor 1500m record and placed 3rd at the World Athletics Final in Stuttgart. With the Beijing Olympics fast approaching we caught up with the latest from Sarah.
RT: Sarah, first off, what were your movements this past Australian season, were you injured?
SJ: I was recovering from hamstring tendonitis. It had hung around since the Aussie domestic season in '07. It got to the point, towards the end of the European season, where I couldn't train at 100%. It required some kind of intervention. I took October, November and December of '07 off training and had blood injections into my hamstring and an epidural. I was in no shape to run the Aussie season.
RT: You have spent a significant proportion of you career on the sidelines due to injury, and have had a crazy number of surgeries. If you had your time over, what would you do differently?
SJ: Not a lot to tell the truth! I don't know what I could have done differently. None of the injuries/surgeries were a result of overtraining or stupidity. I got some bad medical advice in Perth and probably had 3 unnecessary surgeries (compartment release). I saw the best sports medicine Doctors in Perth and had full faith that they knew what they were doing. I eventually flew to Melbourne and saw Dr Chris Bradshaw who was able to properly diagnose the issue, a trapped nerve. Maybe I should have sought Bradshaw out earlier but I was a struggling athlete in Perth. A trip to Melbourne and medical bills was a big deal. I decided pretty soon after my nerve release to have no bitterness about my situation. I was given the chance to run again and see what I could achieve.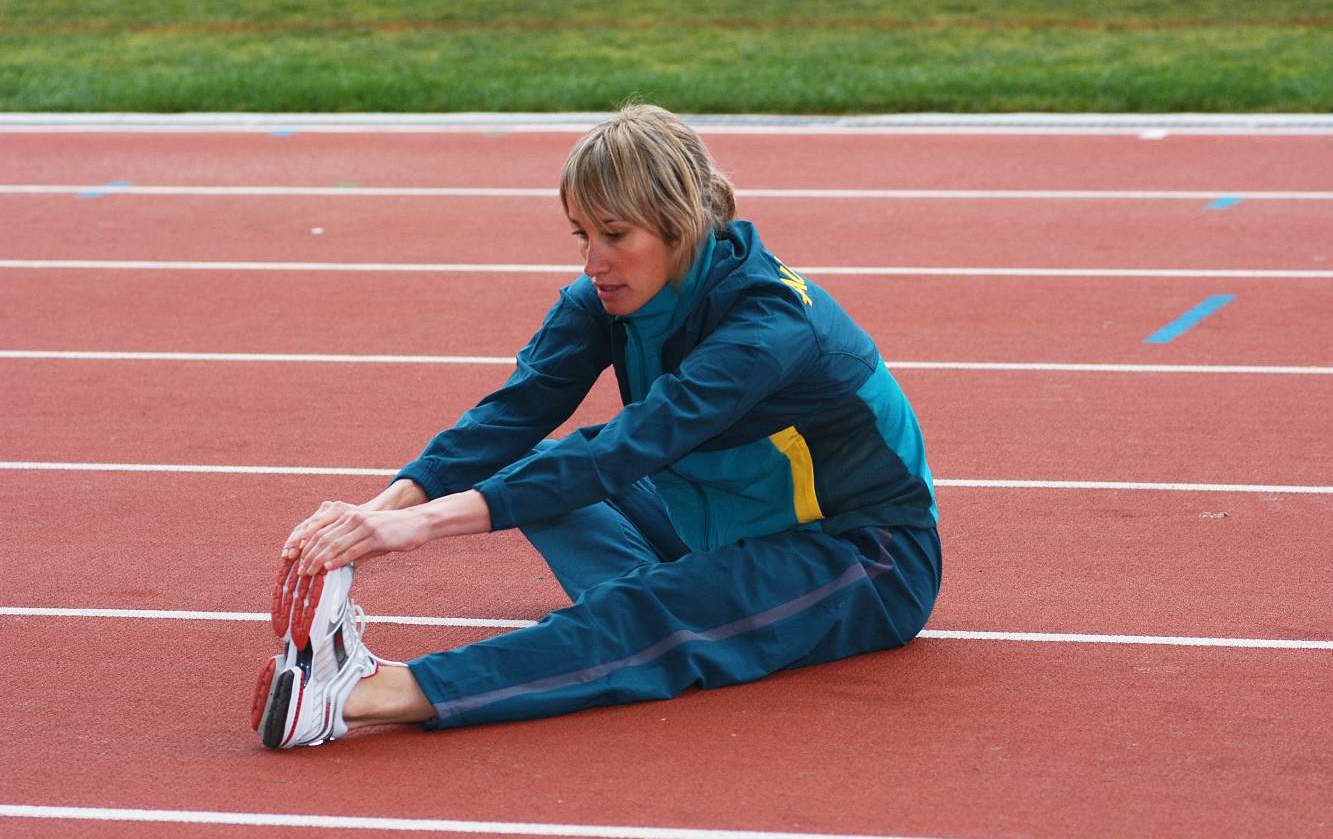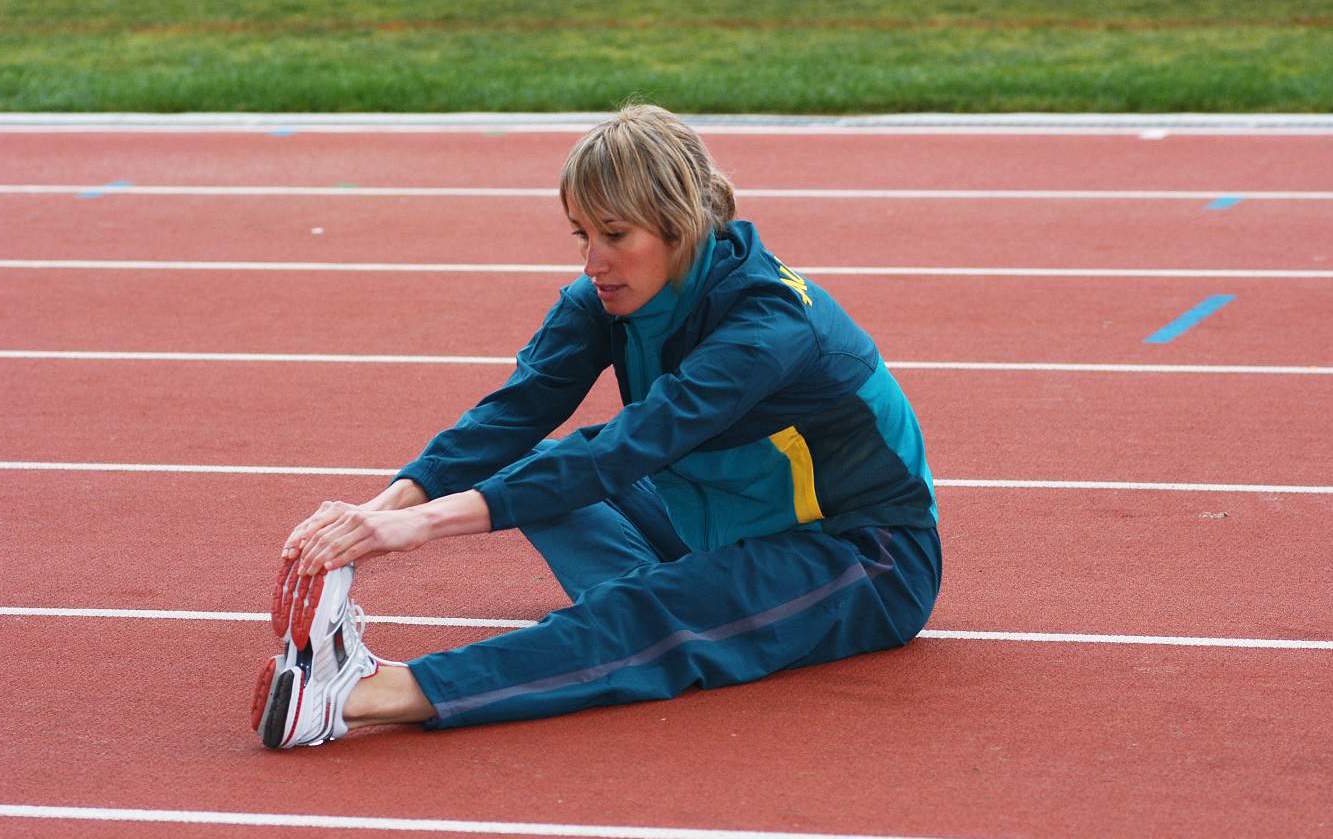 RT: I take it you have developed various arrays of methods to help you stay injury free? 
SJ: I am the queen of prevention!! I ice bath after my sessions, have 2 massages a week, see a physio once a week, do specific hamstring, glute and calf (my weak spots) strengthening 3 times a week and stretch until the cows come home. If you are going to be a world class athlete, you need to train hard, day in, day out. To do this, you have to treat your body like a temple and do everything in your power to have it in the best possible condition every day. Prevention methods are boring and a chore but a necessity if you are going to make it.
RT: How is the training coming along at the moment? Are you on track for your goal of proving to the selectors that you are ready for Beijing? What races to do have lined up over the next few months?
SJ: Everything is going great for me now. I have gotten myself into good shape in a pretty short space of time. I am cranking out solid tempo runs while at the same time, really tapping into my speed. I have had a couple of time trials now that indicate I am in shape to run well. I will race 3 times prior to the final team selections to show I am in good form. They will be Doha Grand Prix,1500 (May 9), Reebok Grand Prix, 1500 (May 31), then the Prefontaine Classic, 1500 (June 8).
RT: You are originally from Perth. How important was your move to Melbourne all those years ago? Do you feel you could have achieved the same things if you had remained based in Perth and simply traveled to races? 
SJ: My move to Melbourne was seriously the key to my success. There wasn't a real distance running vibe around Perth back in the late 90's. Melbourne had a real distance running culture. Myself, my now husband, Jai Thomas (800 PB 1.47.8) and Mark Gorski (1500 PB 3.39.07) really wanted a shot at making the 2000 Olympic team. We just packed up the car and drove across the Nullabor Plain to Melbourne. It was really the beginning for me. I was fortunate enough to realize my dream of making the 2000 Olympic team. Jai and Mark sadly missed out! I don't believe I would have achieved the same things if I had stayed in Perth. The travel to and from interstate races did bother me but the things that helped me the most was having regular strong competition in Melbourne and having a strong group of athletes to train with who had similar Olympic aspirations. I knew from the moment I arrived in Melbourne what I needed to do to be a world class athlete as I was in the same training group as Catherine Freeman. I just put my head down and trained way harder than I ever had before.
RT: You changed coaches last year and now live part of the year in America! Why the change and how is the new set-up going? I presume you are coached via correspondence while you are in Australia?
SJ: I did. It was a decision that I didn't take lightly as the Beijing Olympics were less than a year away. I was unhappy in my current situation and knew that if I was going to train and race well I needed to find happiness. I researched a few coaches and liked the way Ray Treacy operated. He is a college coach at Providence College in Providence, Rhode Island. He has a multi- cultural group of pro athletes who went through Providence College and have remained coached by him.
Kim Smith (New Zealand) 5km & 10km (PB's 14.49 & 31.20)
Roisin McGettigan (Ireland) Steeple (PB 9.28)
Amy Rudolph (USA) 5km & 10km (PB's 14.56 & 31.18)
Mary Cullen (Ireland) 5km (PB 15.19)
Molly Huddle (USA) 5km (PB 15.17)
Amy Moritmer (USA) 1500m (PB 4.06)
I am really enjoying it. The group is very supportive and I recently spent 5 weeks training in the States with them. I am coached by correspondence and remain in constant contact with Ray. I think being an older, experienced athlete allows this situation to work. I have a full-time training partner here in Melbourne in Brenton Rowe (1500 PB – 3.51). It would be tough without someone to train with. He does every run and session with me and travels with me to the States and Europe. He knows me well and between the 2 of us, we get the job done. We are about to head to the States to do a month's training then onto our European base, Cologne, Germany.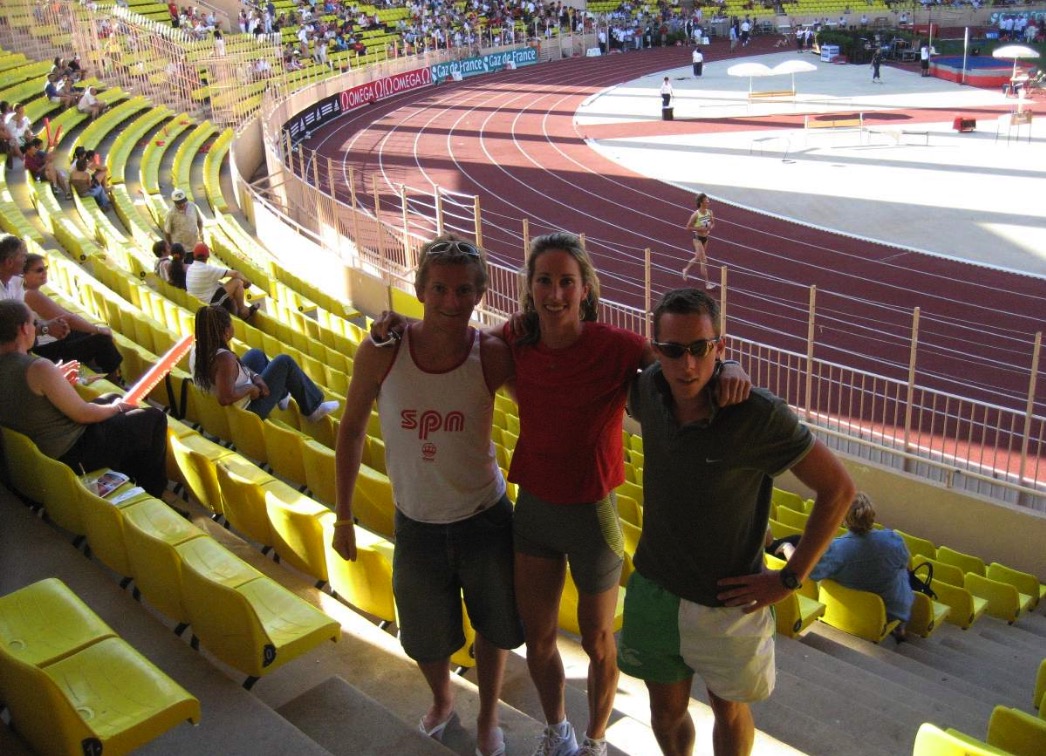 RT: Can you talk me through a typical week of training during your winter base building period?
SJ: I work off a 10 day cycle. Within the 10 days I do 3 sessions, a medium run, a long run and 3 weights sessions. I would clock between 120-130km per week.
A typical base week could look like the following:
Day 1 – 2 x 5km & run
Day 2 – 2 runs & weights
Day 3 – 80 minute run
Day 4 – 2 runs
Day 5 – 10 x 400 & run
Day 6 – 2 runs & weights
Day 7 – 70 minute run
Day 8 – 1 easy run & weights
Day 9 – 6 x 4 minute reps & run
Day 10 – 2 runs
RT: So obviously you value weight sessions? 
SJ: Yes, I think this is a very underrated aspect of middle distance running. I lift 3 times in my 10 day training cycle with a concentration on my core, upper body and areas I need to rehab.
RT: Do you have any track sessions which stand out as being your favorite or most worthwhile?
SJ: Not really. I love training on the track. Maybe 10 x 300 or ladders such as 1200, 1000, 800, 600, 400
RT: For a 1500m runner at the Olympics speed is vital if you are to get through the early rounds, given the fact that the heats are often very slow for the first two or so laps, followed by a fierce kick down. What sort of things are you doing to develop and maintain this speed?
SJ: I'm not blessed with speed. I'd have to say that my strength is my strength. It is something that we are addressing in training. My hamstring issues last season meant speed work had to be avoided. This showed in my semi final at Worlds where it was a walk for 900 metres and became a 600 metre race. I was totally exposed. Now my hamstring is strong again, I have been able to pump out faster 200's and 300 reps on the track. I have started doing strides after my runs on non session days as well as drills for form.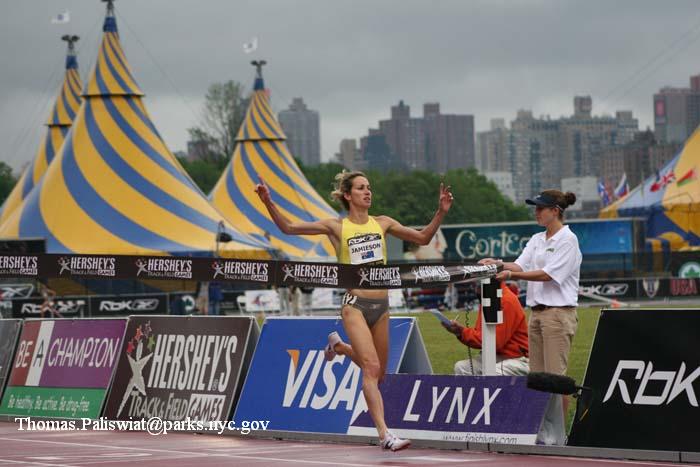 RT: A lot of runners have trouble with tapering and subsequently end up flat on race day! Can you talk us through your training for the week leading up to a big race?
SJ: I would do my last session 4 days before race day. It wouldn't be a session where I bury myself or bring on much lactic. I would do a second run also. 3 days before I would do 2 runs. 2 days before I would do 1 run and some strides. The day before I would do just the 1 run. I head out the morning of a race and run easy for 15-20 minutes. 
RT: You are sponsored by Reebok! How important has their role been in allowing you to be a full time athlete?
SJ: Massive. Their support has meant that I don't have to squeeze work into my day. It enables me to do the things required to be the best I can be such ice post sessions, stretch, fit in my physio and massage sessions and sleep during the day. I love it!
RT: Sarah, thanks for the interview, all the best your Olympic build-up and the Olympics themselves. We hope to see you line up in that final and smash under that 4 minute mark.